What is REACH Compliance? And how does it affect your technical textile-based product?
Uncategorized
Oct 25, 2021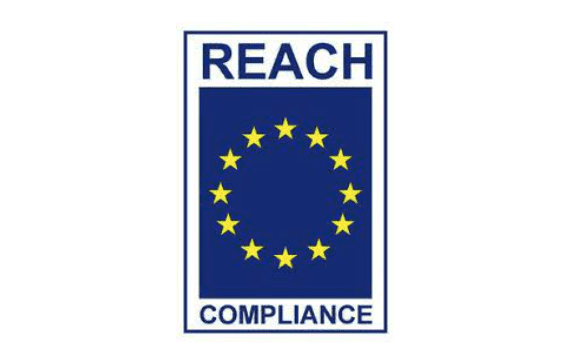 The EU has always been at the forefront of environmental and safety regulations. For coated fabrics, REACH compliance is an important parameter because of the heavy chemicals involved in their production process. REACH (Registration, Evaluation, Authorization, and restriction of Chemicals) regulations aim to improve the overall awareness about chemical hazards while mitigating the most common associated risks.
REACH compliance as a Challenge for Coated Textile Manufacturers
For many industrial sectors including coated textiles, REACH compliance is an ongoing challenge. Generally, coated textile product manufacturers face two biggest challenges when they opt for REACH compliance.
High financial investments: Coated textile materials go through a long R&D process before they're launched. The REACH regulations target several essential chemical compounds that give properties like UV resistance to coated fabrics. Developing alternative processes require a significant financial commitment and a possible compromise on results.
For instance, REACH lists Lead as a chemical that must be removed from products. The problem is that a viable alternative is yet to be identified that can retain pigmentation of coated fabrics to the same level of effectiveness.
Complicated logistics: The REACH regulations require you to conduct multiple chemical tests to ensure that no restricted substance is being used at all. You'll need extensive documentation to apply for different permits, register controlled chemicals, and more before you launch your product. Sometimes, this means a complete overhaul of your existing logistical operations which needs time and resources.
The best way to minimize these issues is to enhance transparency and oversight in your processes. You can start by approaching suppliers that already comply with REACH. Meaning that anything you receive would have already passed through the necessary checks and your only concern will be your processes.
Choosing a REACH Compliant Technical Textile Manufacturer
Multiple essential chemicals and processes have either become regulated or require additional clearances. The manufacturer must choose to compromise on either the cost, scope, or quality of the product.
The best approach would be to maintain transparency with your material supplier. What chemical changes are made for REACH compliance? What would be the effect on the overall performance? Would it affect the price? Your supplier can answer all these essential questions and help you plan accordingly.
A Partner to Expand in the European Markets With
As an experienced and trusted player in the coated textiles market, Erez is the ideal technical textile partner in Europe. The team at Erez has developed innovative solutions that comply with even the most stringent regulations while delivering the best possible specifications to its customers.
Adopting green practices is the moral responsibility of all businesses and Erez believes that REACH is a step in the right direction. The regulations are a bit tough to navigate through, but the right partner can help you with that. If you are looking to ensure REACH compliance for your products without compromising on quality and performance, then Erez can be the perfect partner that can take you to the top.