How to get the best suited coated fabric for your application –The Erez Value delivery process
Uncategorized
Nov 8, 2021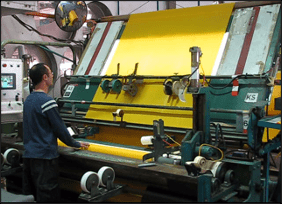 When it comes to choosing a coated fabric for your application, many factors determine the performance and best value. This is a combination between the raw materials characteristics and other key parameters such as fabric type, compliance, total cost and application usage profile. Thus, the most suitable fabric is that which best serves your application needs while offering the best performance for cost.
Your material supplier can help you effectively navigate through this challenge. In this article we look at the process Erez has developed to doing it right.
international standards as well as assuring the quality of the final products for delivery. Fulfillment timelines may vary as the world is still reeling from the impact of COVID-19 and many industries are struggling with raw material shortages. As with quality, a great effort is made to ensure a streamlined and timely delivery even in these unprecedented times.
Step 5 – Final delivery
It is time to deliver the goods. Over the years, Erez has partnered with several global logistics businesses to ensure a smooth delivery process irrespective of the location. The actual delivery time depends on where you are and the shipping method you select. We generally use sea freight but can also accommodate air cargo facilities for urgent orders.
Ensuring shipping safety is not a trivial task. Erez ensures that the shipment doesn't get damaged during transport. All products are carefully packed to avoid pressure marks, abrasions, and other potential shipping damages. We do everything possible to guarantee that you get your product in pristine condition.
Experience perfection with Erez
Erez has a long and successful history of delivering premium quality materials with unparalleled performance. Our value delivery process aims to streamline your procurement and ensure that you always get the best product for your application in the shortest time.
Aiming to be more than just a material supplier, we strive to offer the best possible value by offering our professional expertise and ensure a winning combination of quality and cost.