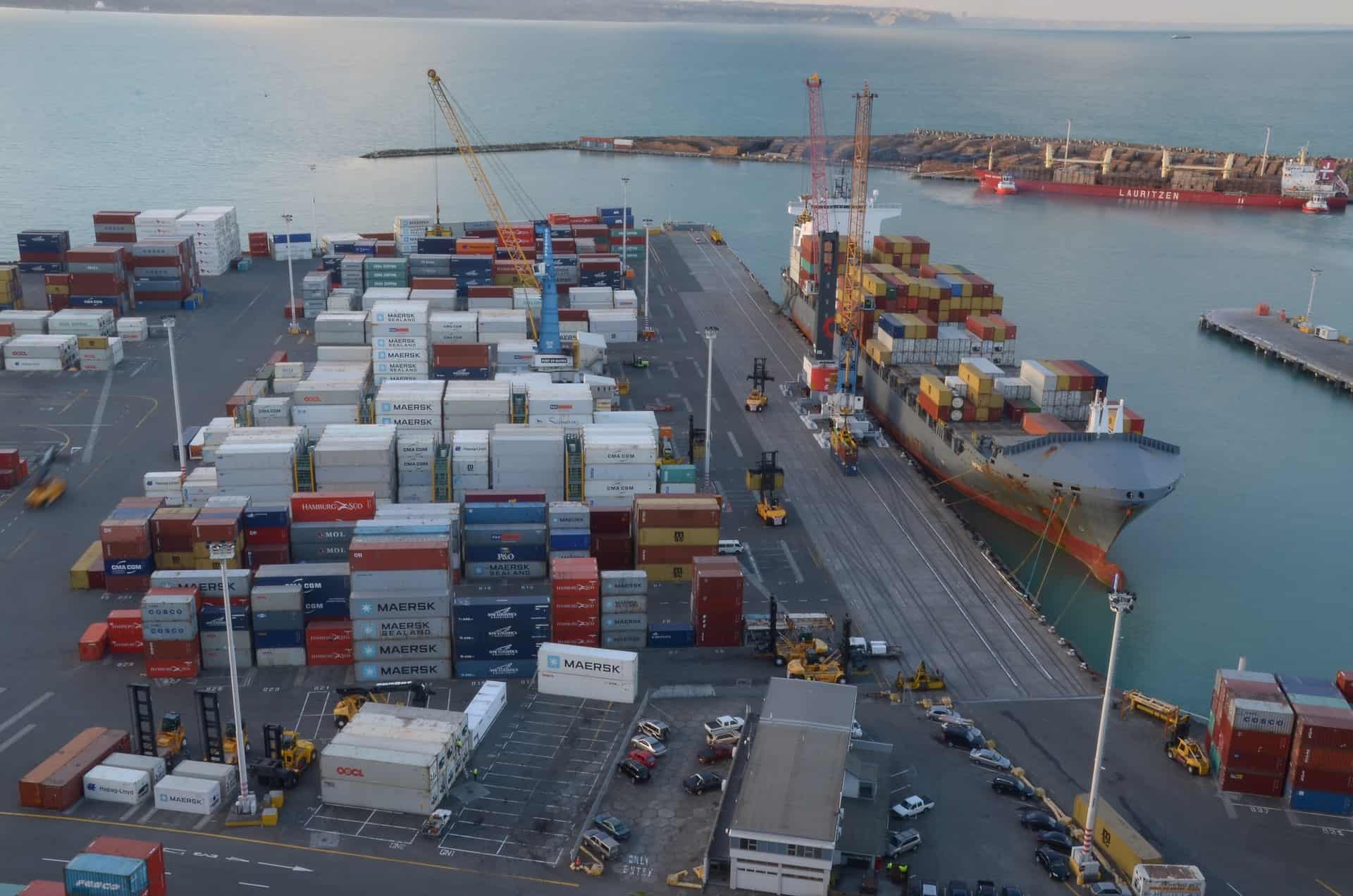 The first quarter of 2020 and onwards have been riddled with events causing significant complications for supply chains across many industries globally. Nowadays, delayed shipments, inaccessibility to raw materials, and other supply chain setbacks are part of a new reality. This article takes a brief look at the current state of the technical textile supply chain and discusses the actions Erez has taken to mitigate the challenges.    
Key Events in 2021 Affecting the Technical Textile Supply Chain
Globalized supply chains have created a situation where an issue in one area can cascade to create several other problems down the line. Since the start of 2020, the technical textile supply chain has faced three significant events.  
The Covid-19 pandemic
Saying that Covid-19 has changed everything would be an understatement. From a supply chain perspective, the pandemic started to create problems from day one.
At first, many shipments from China were either redirected or stopped at ports because authorities were concerned about the transmission of Covid through different items. Other distribution channels were fully booked because everyone urgently needed medical supplies. This created a huge backlog of orders and pressurized supply chains everywhere.
After the initial wave of the virus, some countries naturally recovered earlier while many were still in lockdown. This discrepancy, along with the shortage of available containers continues to create supply chain problems throughout the world.  
Texas freeze
The cold snap had many repercussions for the technical textile supply chains. Many polymer plants and facilities around Texas were not designed to sustain such cold weather and remained out-of-order for several weeks after the freeze.
Texas produces a substantial percentage of polymers in the United States. Polymers are the building blocks of many technical textile solutions and their shortage meant that production had to be delayed. Most production facilities were already under pressure because of increased demands. The abrupt closure of raw material production escalated the problem. 
Suez Canal crisis
In March 2021, the Suez Canal – a significant trade route that connects Asia and the Middle East with Europe – was blocked for 6 days. A large container ship named Ever Given was horizontally stuck and blocked all the traffic. The Suez Canal is responsible for around 12% of all global trade and experts estimate that the blockage caused a loss of $54 billion.
The Main Technical Textile Supply Chain Challenges
The aforementioned problems and others have created a plethora of challenges. The following supply chain issues, however, are the most prominent ones.
Raw Material Scarcity:

Increased barriers and climate-driven crises have drastically affected the efficiency of supply chains. The technical textile supply chain is no different.  

Regulatory Changes:

A wave of regulations have been passed to control inflow from emerging epicenters of covid and to counter increased drug smuggling. It is difficult and expensive for businesses to keep track of and comply with continuously updating regulations.

Increasing Freight Prices:

Containers, empty or otherwise, have been collecting dust in inland depots or cargo ports. This has created a global shortage as businesses no longer have access to a significant number of containers to transport goods.

Port Congestion:

The combined effect of these challenges has resulted in a severe bottleneck at multiple ports across the globe. The congestion is contributing to increasing demand and putting further strain on business finances.  

Shipment Uncertainty:

Upon arriving at a destination with a congested port, cargo ship captains can declare "End of Voyage" continue to a doc at a different location that has availability, and unload cargo there instead. Leaving your goods to the unknown subsequently adding days and weeks to your already delayed timeline. 
Global effect on the industry
As of today, the events causing the supply chain challenges listed above are only the most evident resulting in increased raw material prices. Almost all industries are feeling the effects across the globe. We do not have the means to predict where all of this leads, and what can be expected in the long term but it seems this is the new reality for the foreseeable future. The challenge on the business level is to move from a tactical approach to a more strategic one. 
What Erez is doing to counter these challenges
Like any business, Erez too is affected by the aforementioned challenges. Here are the 5 major ways Erez is navigating the new reality to get things back on track.  
1 – Investments in inventory
Erez has implemented a policy of buying more than the needed raw materials as soon as they are available. This approach allows Erez to prepare for any raw material shortage in the future without compromising on the overall quality and speed of its services for the customers.  
2 – Enhanced production planning
Erez revisits its production plan on a daily basis. However, it's not uncommon to find that a raw material shipment bound to arrive at a particular time has been delayed because the ship couldn't dock as planned or for a variety of other reasons. 
3 – Advanced shipment tracking for customers with the option of by-air delivery
For urgent cases, Erez has always turned to air freight as well. However, in today's climate, it has been more often than ever before. This is strictly a short-term solution as it is significantly more expensive and unsustainable too. 
4 – Development of integrated distribution channels
Erez has been in the technical textile market for a very long time, which has allowed it to develop several distribution channels throughout the world. In the current scenario, where multiple ports are not ready to receive shipments, Erez can rely on its partners to ensure timely delivery through trucks.   
5 – Transparency through consistent contact with the customers
Finally, Erez has a policy of keeping all its customers in the loop, so they may plan according to the situation. You are always immediately informed about any potential delays or other issues. This lets you minimize the overall damage. 
Final thoughts
These are unprecedented and tough times. Though we're not sure when the world would be able to return to normal, Erez has understood that this is a new reality and adjusted accordingly to provide you with the best possible services.