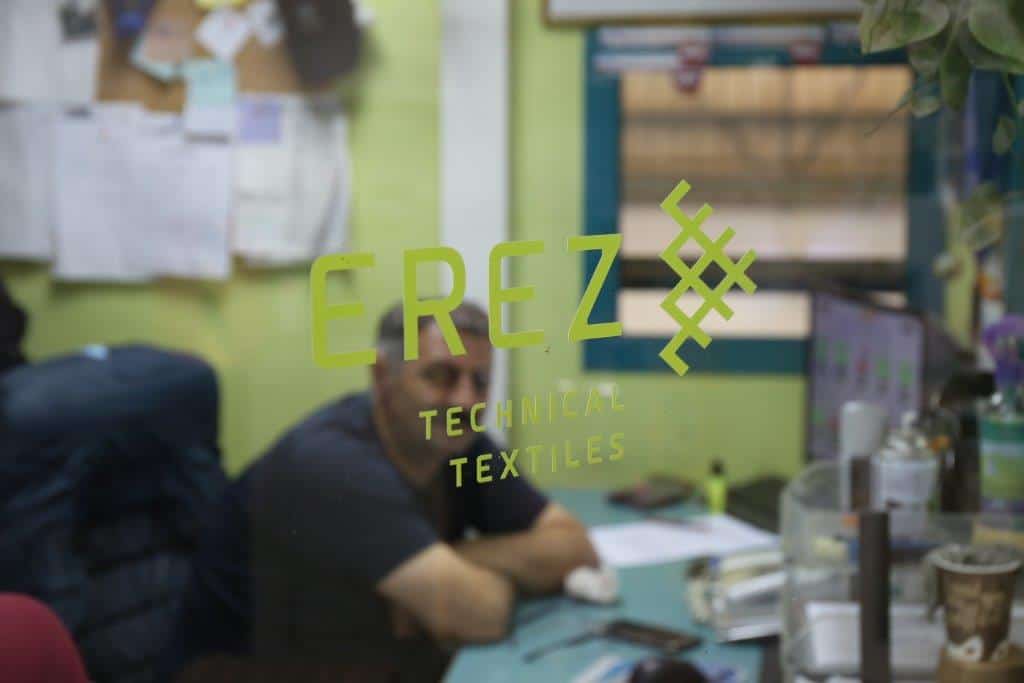 Coated fabrics require highly complex processes and procedures. They have various applications in various fields related to construction, industrial fabrics, defense, medicine, safety and the transportation industry. Today it is technically possible (and relatively simple) to order a coated fabric online from cheap low-cost sources. However, treating your selection of your product's coated fabric as a commodity, is likely to result in subpar quality. The question then is, how invested are you in your product and producing it for achieving its ultimate performance. Choosing a coated fabric manufacturer can be the difference in your brand reputation. What do you look for in your coated fabric supplier? This article details what you can expect when working with Erez.
Why Top Brands Choose Erez?
The following is a detailed breakdown of everything Erez offers that makes it the primary coated fabric manufacturer partner for leading companies across the globe.
Erez is the go-to coated fabric manufacturer for several industries around the globe. It's known for innovation and proven performance. The company is the leading name for developing pioneering technologies and breakthroughs that push the limits of what is possible with coated fabrics. Erez has a history of delivering high-performance and long-lasting membranes. The long history of quality, research, and product development has allowed Erez to be at the forefront of the coated textile industry.
Erez's primary function is to help you design the fabric that best meets your requirements and surpasses your expectations. You can also avail consultation from the leading professionals in the industry that are committed to determining the right coated fabric you need.
Various Coated Fabric Applications That Erez Offers
Erez takes care to design coated fabric solutions that meet all customer requirements. The specifications of what we design are based entirely on the material's application. Each application requires different properties and characteristics of coated fabrics. Moreover, it offers a comprehensive range of technical solutions for several industries. The list includes medical, marine safety, industrial, flexible storage tanks, boats, environmental control, and architecture.
Erez has extensive experience working in these industries. The company has supplied technical fabrics for them all. Moreover, it meets all international certifications and standards required for coated fabric in the industry. For example, all our textiles for marine safety come approved by the relevant international standard body. Erez has acquired ISO 12402-7 , UL 1191  and BS ISO 9650-3 certifications and ensures resistance to weather conditions, chemicals, UV, and more when needed.
Erez's High-End Product Line
Besides designing specific solutions, Erez offers a range of products that respond to your technical needs. The list of products includes the incredible REZCOAT™, an ideal coated fabric for storing and transporting medical supplies, flexible storage tanks, boats, and more. The POPCOAT™ and the ERCOAT™ are two incredible options if you require a specific product for industrial use. Besides this, you can also check out the GLOWSPOT® and the ECOAT™ lines.
Consultancy Advantage
Besides offering high-quality products and technical solutions, Erez's team comprises professionals at the top of their industry. Our team of engineers is available throughout the manufacturing process for you to consult with. The team of experts is ready to manufacture the perfect coated fabrics based on your application and requirements. If you're unsure about the specifications of what you want and require assistance, Erez is the perfect partner.
Customization Advantage
Erez has taken the lead globally in offering innovative and pioneering technical coated fabric solutions. Thanks to our incredible R&D department, Erez can offer technical solutions for various applications. Suppose you're looking to design customized solutions that are specially tailored to fit the requirements of your application. In that case, Erez is the perfect coated fabric manufacturer for you. The customized solutions offered include your input in every process step.
What Are Erez Core Values?
Like any leading company in the world, Erez follows uncompromisable core values that create the foundation for all operations within the company. Our core values include the following:
Sustainability
Sustainability has always been the driving force behind our R&D. Erez spends significant time and effort to develop sustainable and green-coated fabric alternatives compared to the traditionally used materials. Moreover, all fabrics offered by Erez are designed to ensure compliance with international standards about sustainability.
ISO 14001:2015 is a renounced standard that helps organizations like Erez create value for the environment and the community. Erez has obtained several certifications demonstrating how Erez is committed to our goal of offering sustainable technical solutions.
Transparency
Ensuring transparency for our clients is another priority. Erez is committed to delivering the utmost transparency about the project. We understand that the coated fabric that Erez manufactures plays an essential role in your manufacturing process. That's why we implement a policy to keep you in the loop to get ahead of any problems that may arise during the process.
Knowledge Share
Erez is committed to improving client understanding of coated fabrics. The more they know, the more the clients will be better able to make informed decisions about coated fabrics. Erez maintains a detailed and regularly updated blog about the latest technologies, technical solutions, and comparisons between the different coated fabric materials for you to read.
Not only that, but we also maintain a catalog of documents and guides toward understanding coated fabrics and more. Our team's top experts have written these documents to give you a complete picture of new innovations and various technical solutions that Erez provides.