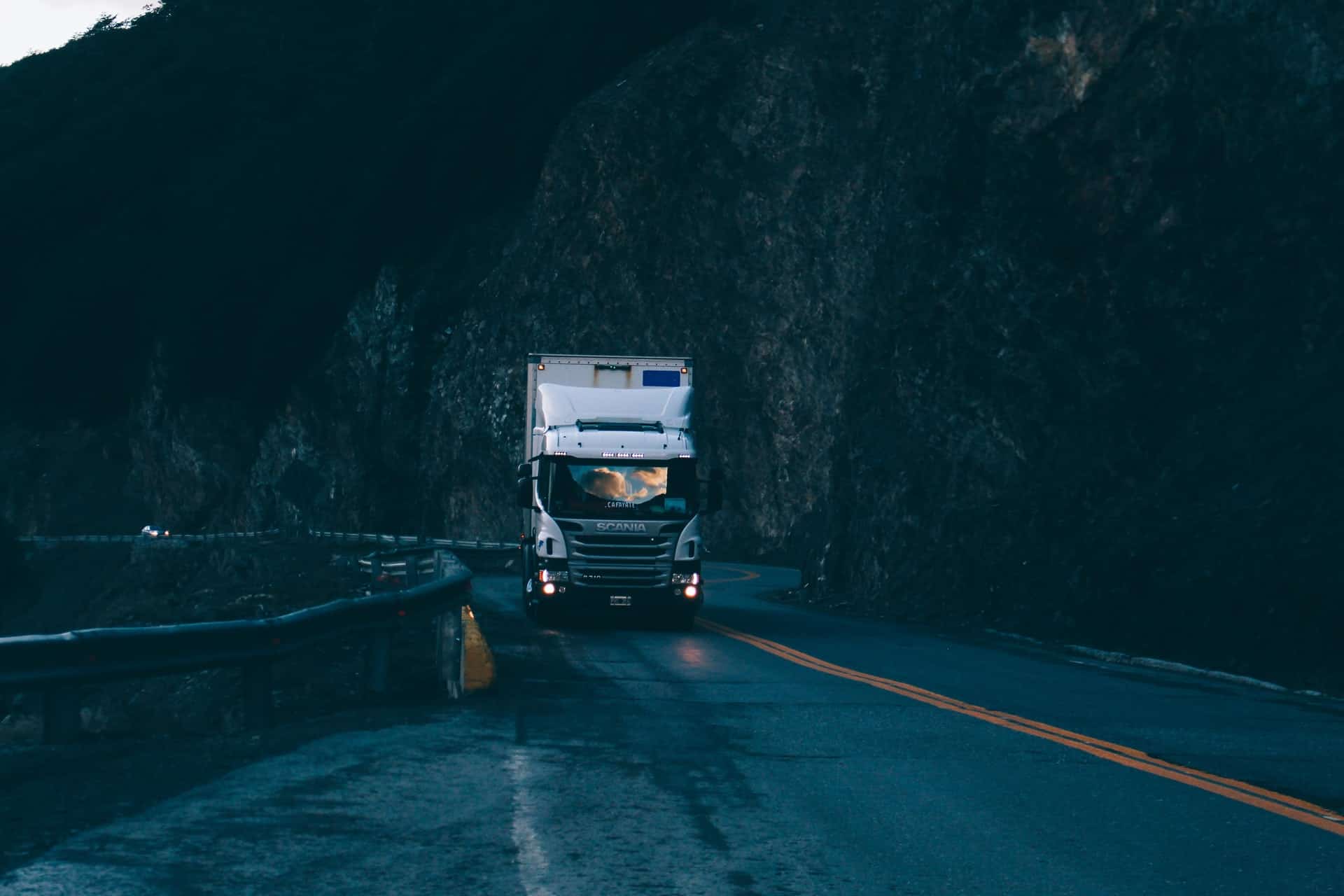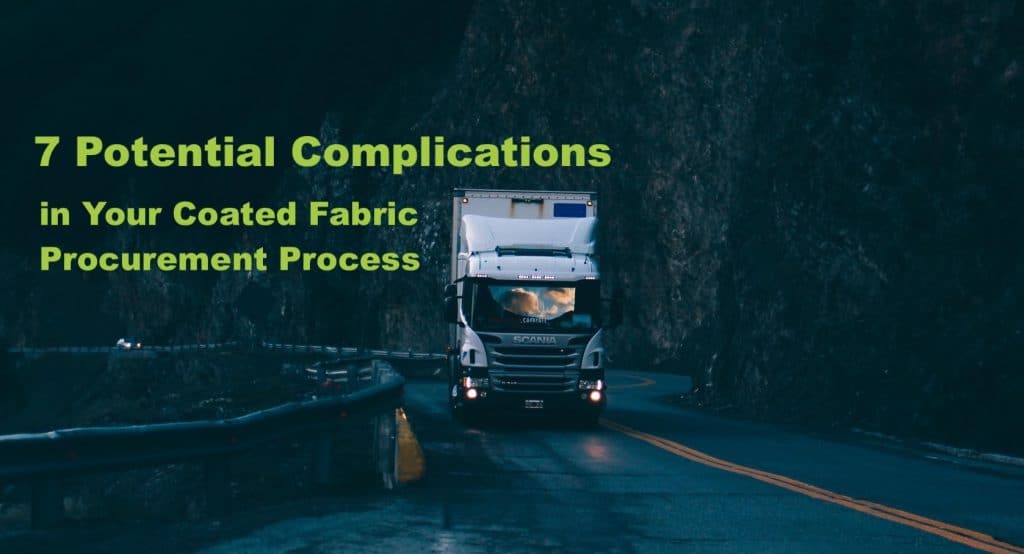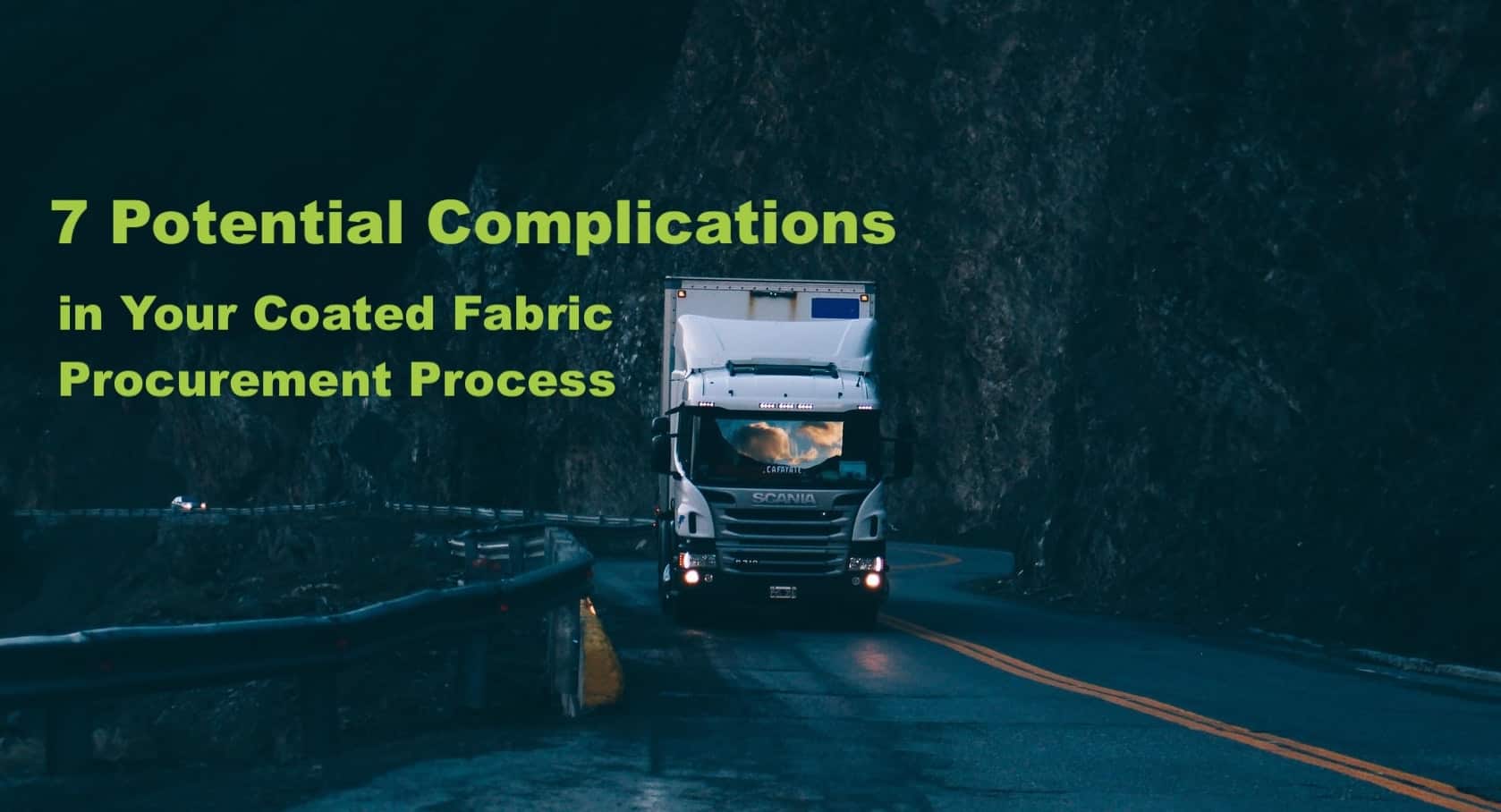 Your coated fabric based products depend on the quality and reliability of the fabrics you get from your supplier. What you start with has a direct impact on the overall performance of the coated fabric in your application. That's why product qualification plays a vital role in the procurement of your coated fabric products.
In this article, we look at the possible obstacles you might face in your coated fabric procurement process and how EREZ addresses them to streamline your business operation.
1 – Supply Chain Inefficiencies
EREZ coated fabrics undergo a series of processes before delivery. The coated fabric you receive depends on the timely availability of several essential raw materials. Delays in their delivery can potentially trickle down to the final delivery date for you. 
Supply chain inefficiencies have always had the potential to delay projects. They are especially common in the post-covid era. Many industries are still dealing with the aftermath of the pandemic and most of the industries involved, continue to experience a global shortage of raw materials. 
Shipping and transportation, both on a local and global scale, have impacted our ability to receive materials causing manufacturing delays. It is further compounded by the fact that outgoing shipments are delayed based on global logistic chain shortages (such as lack of trucks, container shortage and seaport overbooking).
2 – Communication Issues
Our sales process requires open communication among both parties to achieve best results. EREZ believes that effective two-way communication ensures a successful process and we work hard to ensure information flow.  
In the ideal scenario, your material supplier works with you to understand the specific application and the operating conditions at the earliest stage. This ensures that the selected specifications and materials are indeed the best choice for a particular application. Skipping over communication of the product spec can have a detrimental effect on the overall project. A customer may overlook essential information that can affect the quality and reliability of the final product. 
Communication related to inbound and outbound shipments must be communicated immediately to give the customer an opportunity to communicate any potential delays to their end user. 
3 – Processing Delays
The manufacturing of coated fabrics requires complicated processing equipment. As with any mechanical equipment, unexpected delays may occur due to equipment failure. Although not frequent, equipment malfunctioning is a factor to be considered as a delay potential. 
5 – To Err is Human
Sometimes, human errors or processing issues may lead to a wrong or delayed delivery. Any top-tier coated fabric supplier will have multiple checks in place to minimize the chances of any human errors throughout the process. 
6 – Inventory Complications
Unless you've selected a specialized solution, chances are that your material supplier already maintains an inventory of the coated fabric materials you wish to procure. Sometimes, the inventory levels may be low, or the ideal fabric may not be available at the right time. Combined with supply chain delays, it can become a factor in the length of the production process.
7 – The Unknown, Knowns – All Unexpected Things That Can Happen
Finally, there are some issues that you can never anticipate or effectively deal with. Challenges stemming from things beyond our control can create unavoidable issues leading to significant delays of your product.  The recent pandemic or the Texas Freeze are recent examples of events that no one anticipated but wreaked havoc in supply chains across all industries.  
How is EREZ the Solution for Your Business?
One of the best ways to minimize the likelihood of any issues is to select experienced and reputable coated fabrics suppliers. EREZ has good standing and solid experience in the coated fabrics industry and comes with decades of global delivery experience. 
Our team understands the significance of streamlined procurement in the coated fabrics domain and has multiple contingencies to ensure smooth and uninterrupted operations. If things still go south despite all precautions, EREZ remains above board and maintains transparency with the customers to get ahead of the problem. Not only that, EREZ has systems in place to understand the core issues behind the problem and improve future performance. 
Your coated fabrics have an essential role to play in your manufacturing process. Don't settle for a mere supplier when you can get a manufacturing partner. EREZ is committed to consistently ensure the best outcomes by implementing the highest standards for quality and reliability, which will naturally guarantee the best performance. Contact EREZ today to get started.