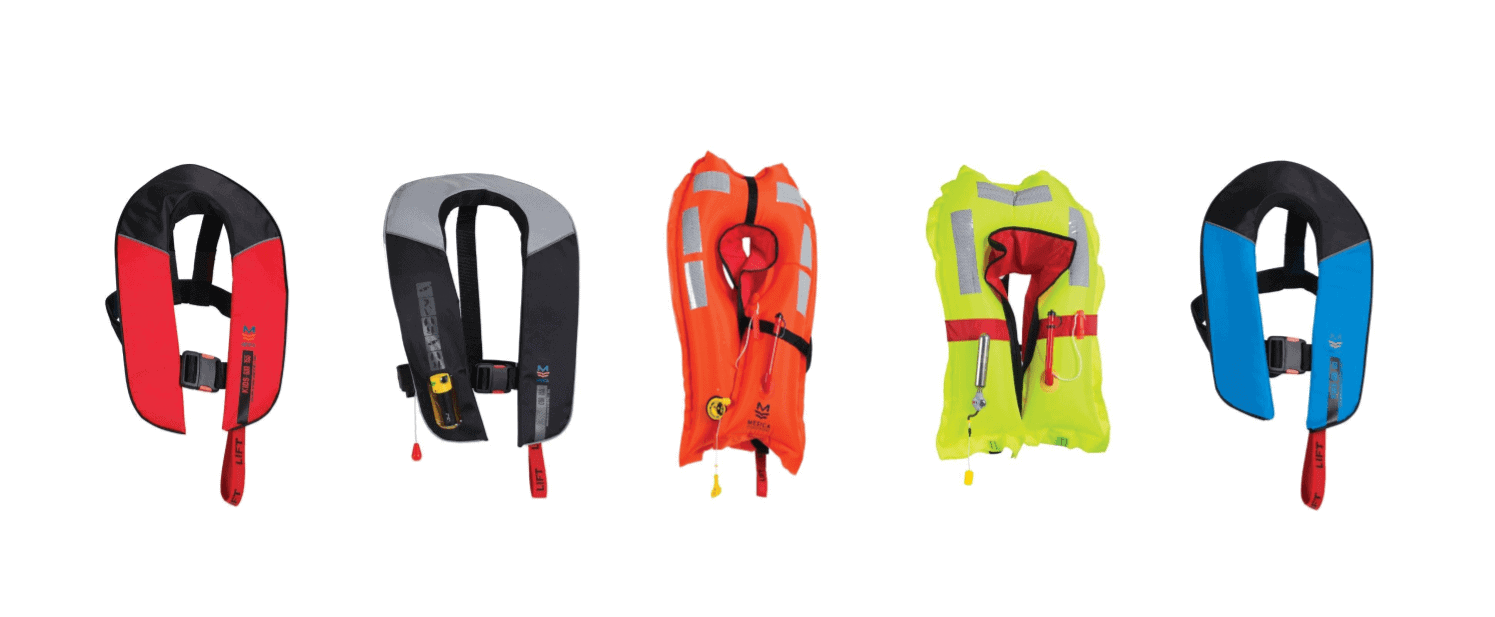 Life jackets, or personal floatation devices (PFDs), play a critical role in the safety and survival of those who play and work on the water. PFDs are required by law to meet stringent performance criteria, and this includes the life jacket material they are constructed from.
Most PFDs are constructed using nylon or polyester fabrics of varying weights (measured in Dtex) that are coated on one or two sides with Thermoplastic Polyurethane (TPU) –  a strong, transparent polymer that is highly customizable.
Meeting International Standards for Life Jacket Material
Erez Technical Textiles manufactures numerous PVC/alloys and TPU-coated fabrics for marine safety products including life jackets. These marine textiles offer outstanding strength and air-holding capabilities and excellent resistance to UV light, chemicals, and oils.
International and domestic regulations require many PFDs to be certain colors, and some fabrics can be dyed in colors like neon yellow, Spanish yellow, red, fluorescent red and international orange. Life jacket material must meet, and aid the PFD in meeting the safety and performance criteria established by several standard-setting organizations. These include:
ISO 12402:

International Organization of Standardization (ISO) standard defines buoyancy, performance, materials, and accessories requirements, as well as testing protocols. These standards are recognized by most countries, and products meeting the standards will be legal to use.

LSA SOLAS:

The International Convention for the Safety of Life at Sea (SOLAS) sets minimum safety standards for construction, equipment, and operation of marine safety devices including PFDs.

UL 1191:

UL, a private company, sets standards, performs testing, and provides certification, including US Coast Guard certification, to manufacturers. UL and Coast Guard certification demonstrates successful performance, construction, and markings of a product.
PFD construction can involve the use of buoyant materials, such as closed-cell foam, surrounded by a water-proof bladder material, or an empty bladder that can be inflated when needed. Either may use another fabric on the exterior. The specific application determines which coated-fabric is the right choice. Lifejackets and other personal buoyancy aids typically use one- and two-sided TPU-coated nylons ranging in weight from 210 to 470 Dtex.
Erez Life Jacket Materials
Erez is a world leader in the manufacture of lifejacket bladder fabric, supplying many lifejacket designers and marine safety equipment manufacturers in Europe and the US, and is constantly developing new, reliable coated textiles that set the standard in the marine market. Erez coated textiles are tested and certified to meet the exacting requirements of all the standard-setting organizations and come in standard widths to fit fabric cutting machines.
Since the first publication of this article in 2018, Erez has launched its revolutionary retroreflective Glowspot application, for use in life vests and other marine safety equipment. To read more about advances in retroreflective technology, download the full report: