GlowSpot® is a revolutionary new retro-reflective technology that enhances the visibility of technical textiles used for survival equipment, which increases the chance of locating and rescuing survivors at sea. Retains reflective properties over time, and resistant to harsh weathering, GlowSpot® can be tailored to any application intended for dimly-lit environments, for daytime or night-time use. GlowSpot® preserves the original textile color, thereby complying with international standards for reflective rescue colors. GlowSpot® is a patented technology of Erez Technical Textiles, and ISO 12402-7 and UL 1191 certified.
Benefits
Highly reflective
Increases visibility day and night
Retains reflective properties over time
Seawater- and humidity-resistant
Remarkably durable and flexible
Does not crack or flake
BEST USES
Life Jackets
Life Boats and Rafts
Oil Contained Booms
Buoys
Emergency Tents
Recreational Tents
PRESERVES COLOR IN DAYLIGHT
HIGH REFLECTANCE AT NIGHT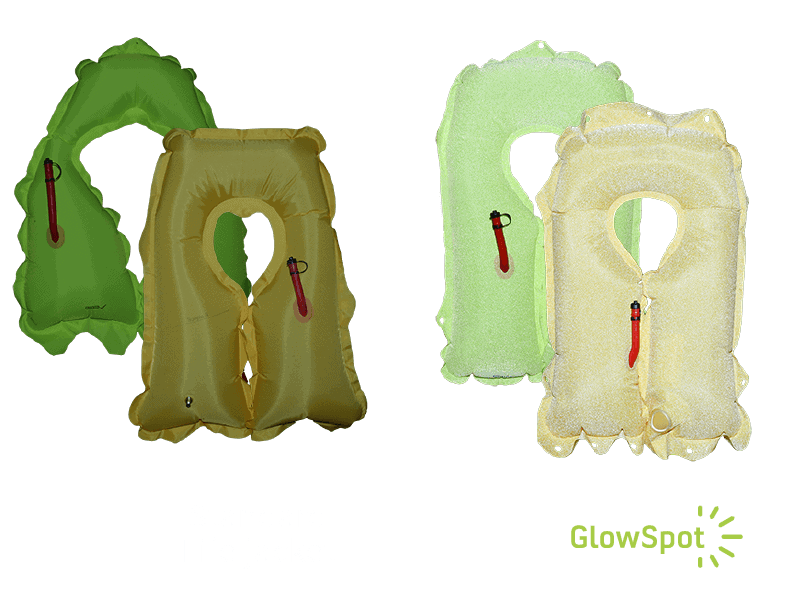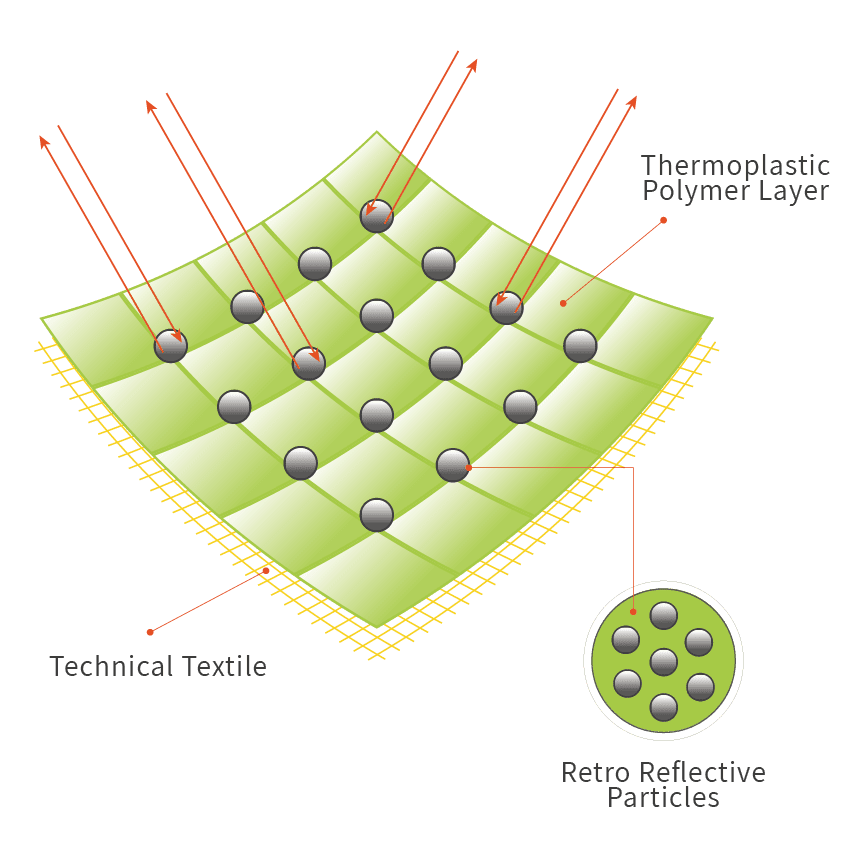 Technology
GlowSpot® technology comprises a retro-reflecting, multi-layered technical textile with increased light-reflectance. The outermost layer contains a mixture of highly-reflective particles embedded in a polymeric material, distributed over a large surface area, causing light to reflect back to its source with minimal scattering and absorbance. The inner functional layers, embedded with thermoplastic polymers, undergo heat treatment for reinforced adherence.
Learn More
How it Works
When GlowSpot® is applied to a life jacket or life raft, and illuminated by a light source, the light's reflection is intensified, increasing the chance of detection and rescue of survivors lost at sea. To enhance reflectivity even further, reflective letters can be added to convey a message requesting rescue, visible from great distances from a marine vessel or an aircraft. Complying with rigorous international regulations and standards, GlowSpot® provides visible light at a range between 1-20 candelas per square meter (cd/m²) - 5 times more reflective than fabrics commonly used in life-jacket bladders.

About Us
Erez® Technical Textiles is a leading developer and manufacturer of high-performance, ultra-sturdy technical textiles. Having invested heavily in R&D, Erez® has pioneered several breakthrough advancements in polymer blending, producing numerous product lines of textiles for diverse applications. GlowSpot® is a registered trademark of Erez Technical Textiles.
Consider Erez your coated technical textile expert.
Visit Our Website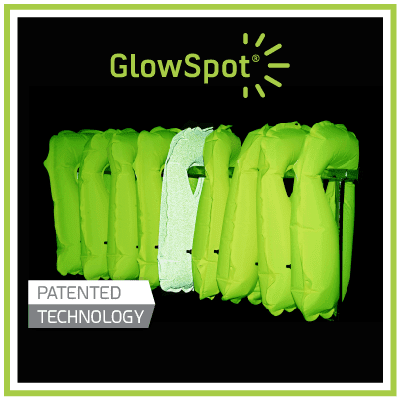 learn about glowspot
HOW THE NEW RETRO-REFLECTIVE TEXTILE TECHNOLOGY CAN TAKE YOUR PRODUCTS TO THE NEXT LEVEL OF SUCCESS
---
Read more
---
Contact Us
---
Learn More About How to Integrate Glowspot Into Your Products
---

Erez Technical Textiles
Tel: 972-8-6801200 Fax: 972-8-6801208 E-mail: sales_etp@erez-therm.com