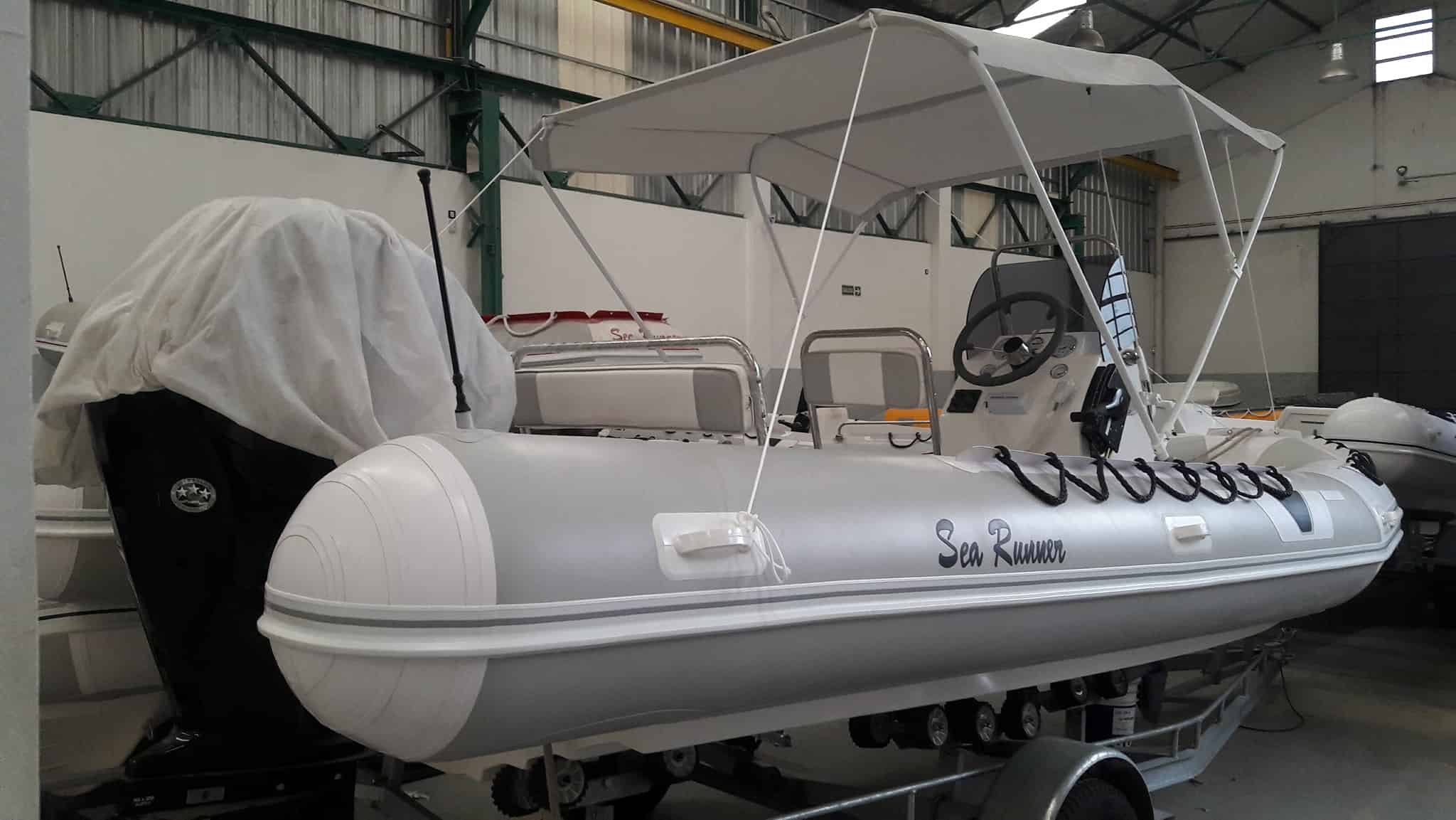 Transitioning from glued to welded seams allowed Sea Runner to meet customer expectations with on-time delivery and quality products.
The quality of the seam is detrimental to the performance of any inflatable raft or boat. If the seam fails during use, air will immediately start escaping and endanger the users. Glued and welded seams are quite popular in the industry, but many manufacturers are slowly transitioning to welding because of the inherent advantages of the process.
This case study offers a glimpse into how Sea Runner, a popular inflatable boat manufacturer, improved its performance by shifting to welded seams.
About the company
Astillero Sea Runner strives to be a leading name in the industry with its unique products that exceed any other alternative in terms of quality and performance. The company is a family-owned business and has been operating in Argentina since 1990.
All Sea Runner products are processed from start to end at the company's facilities which allow it to maintain strict quality standards. Professionalism, quality, speed, and transparency are the cornerstones of Sea Runner's values and each of its products reflects that. The company prides itself in ensuring all essential specifications – like nautical paints, anti-fungal structures, and fireproof upholstery – in all its products.
The challenges
All rafts are made from multiple fabric panels held together by seams. Sea Runner relied on traditional glued seams for its rafts, but it created several challenges for the company. The most prominent challenges Sea Runner faced was reaching new milestones in long term quality of their product while still maintaining a competitive cost.
Among the things that make Sea Runner unique is its guarantee of handling all processes in-house. The company does not outsource anything and maintains strict control over quality. The owner of Sea Runner describes this issue:
"Setting up and managing production for top-quality products and on-time delivery while not increasing costs for the customer and keeping profitable is the biggest challenge."
The processing for glued seams is manual, which leads to inconsistent results. The adhesion of the glue itself depends on a variety of factors like temperature, humidity, etc. Maintaining a controlled environment and implementing measures to reduce inconsistencies were putting a financial burden on the company.
Long-lasting performance is a universal indicator of quality when it comes to rafts and similar products. Glued seams are prone to fail in a few years because of environmental factors. This had the potential to negatively impact Sea Runner's standing in the market and affect its relationship with customers.
Protecting the environment and the workforce from harmful chemicals in adhesives is another issue Searunner does not take lightly.
The glues used for seams have numerous drawbacks for the environment. More customers are getting aware of environmental issues and are looking for businesses with sustainable practices. Even environment-friendly glues contained dangerous toxins. So, Sea Runner had to look for viable alternatives.
Welded seams: The perfect solution
Shifting to welded seams looked like a natural decision for Sea Runner. Their superior strength, on-field repairability, and overall quality made welded seams a perfect solution for the company's challenges.
Welded seams are superior to glued seams in every aspect. They are consistent, have unmatched quality, and do not fail over time. Most importantly, once the initial setup is complete, the production process is also less demanding. Sea Runner's owner understands this and states:
"In our production, we chose to change our method of bonding seams. From gluing to welding because welded seams have better resistance to pressure and heat in the sun than a boat with glued seams. This happens when you use low-quality fabric with low-quality plasticizers that migrate to the surface and cause the glue to peel off."
The transition from gluing to welding
Transitioning from any existing practice to something new is always a challenge for any company. That's why it is always recommended to have the right partner who can guide you and ensure a smooth process. For Sea Runner, that partner was Leister Technologies AG, a famous swiss welding machine manufacturer.
The right welding partner can support you by ensuring that you are investing in the correct machinery and processes. Inexperienced welding teams also run into common issues when dealing with curves, joints, or other tricky geometries. An experienced machine partner can recommend the appropriate solutions that can help your team tackle such production challenges. Leister did all of the aforementioned activities for Sea Runner and played a huge role in optimizing their productivity. The owner of Sea Runner states:
"Leister has always supported me with online training in the process from gluing to welding. This was very helpful for us as we did not have much experience with welding."
Apart from the advantages related to processing, Leister 's expertise also helped Sea Runner solve many issues it was facing. Leister 's welding solution didn't produce any noise or smoke, so it was ideal for the employees and the environment. The machine Sea Runner selected was also economical and didn't need any periodic maintenance. The company was finding it difficult to maintain its quality while keeping the costs down, and Leister 's maintenance-free and cost-effective solution was a great help in achieving that.
Another huge challenge for Sea Runner in making the transition to welding was finding and training a skilled workforce. However, Leister 's equipment was quite intuitive to operate. After the installation, the production process was relatively straightforward, and a new operator could work on the system with relative ease.
Summary: Choosing welded seams made things significantly better for Sea Runner
"Welding is consistent and time-efficient in production. Our delivery times have sped up since the transition to welding. The results when welding the seams as far as quality control and real-time performance are superior."
Shifting to welded seams proved to be an excellent decision for the company. Sea Runner saw a significant increase in the overall quality of their product and improved the business' sustainability. Apart from dealing with the challenges faced by the company, the decision to shift allowed Sea Runner to optimize their operations and easily deliver their orders on time.