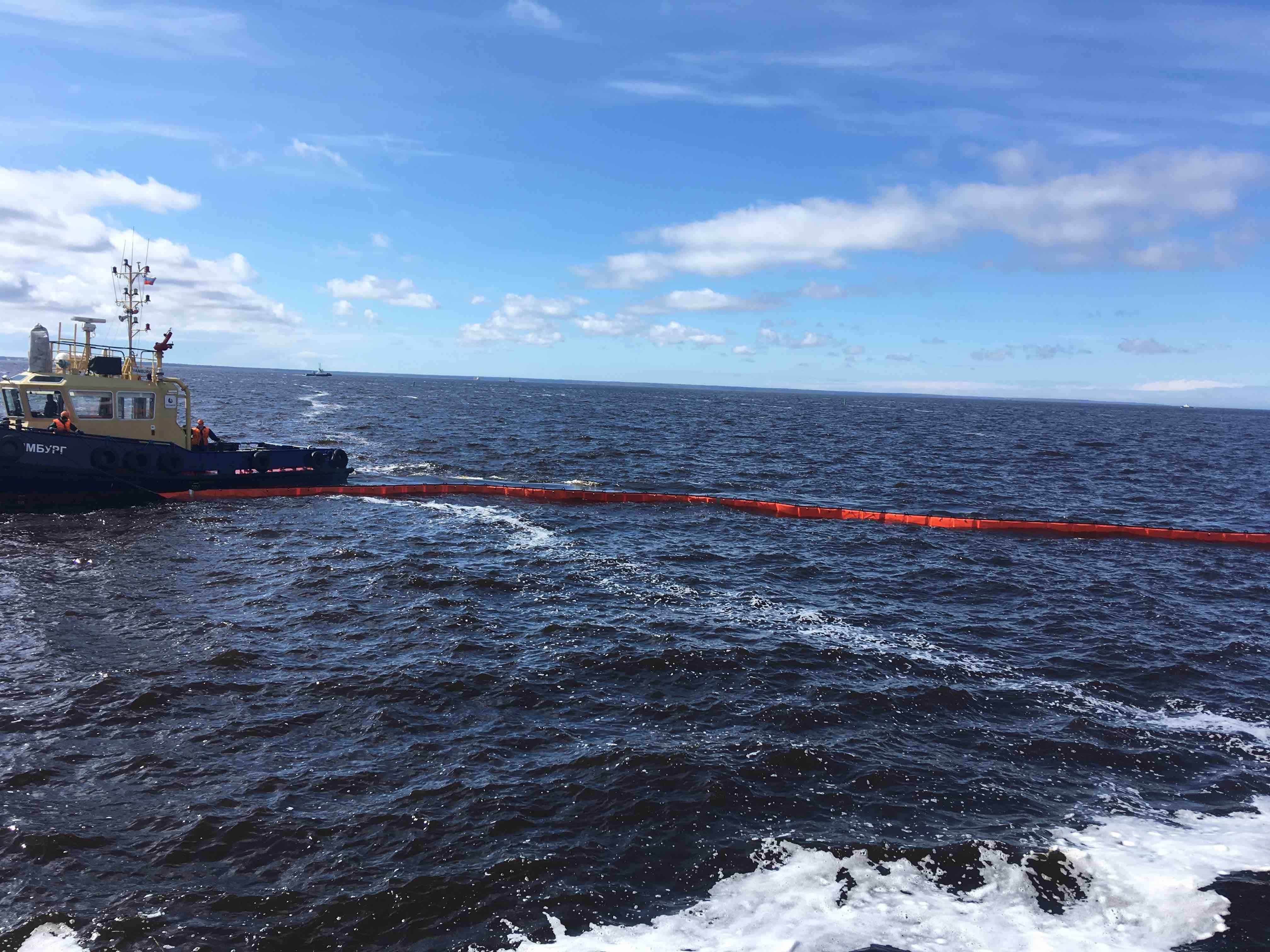 PVC-based coated fabrics play an essential role in many industrial and commercial applications because of their superior chemical and physical properties. However, they come with their fair share of issues as well. PVC and its plasticizers are toxic and have several durability issues that affect your product's performance in the long run.
PVC/Ethylene Interpolymer Alloy is a copolymer alloy that can act as a viable replacement for common PVC and plasticizers. It effectively eliminates most of the issues you expect with regular PVC and has a long list of superior attributes that allow it to meet several strict performance standards across multiple industries.
5 Industrial Applications of Technical Textile with Copolymer EIA Coatings
Ethylene Interpolymer Alloy or EIA is an excellent choice for a variety of applications due to its superior characteristics. It's extremely durable and doesn't lose its plasticity with the passage of time. Moreover, EIA-coated fabrics also offer excellent weldability, abrasion resistance, and enhanced adhesion to a long list of substrates.
The following text will take a look at 5 of the most common applications of the PVC/Ethylene Interpolymer Alloy.
1 – Marine safety equipment
The combination of physical and chemical properties PVC/Ethylene Interpolymer Alloy offers is ideal for the marine safety equipment industry. Inflatable boats and other safety equipment are generally exposed to a variety of elements including saltwater, multiple chemicals found in the ocean, and UV rays from the sun.
The combined effect of these conditions creates a lot of issues if you rely on any other material. However, the PVC/Ethylene Interpolymer Alloy works perfectly in this scenario. Its plasticity doesn't come from chemical plasticizers that generally disintegrate with time. Instead, PVC/Ethylene Interpolymer Alloy is naturally flexible and maintains its qualities even after prolonged exposure to harsh environmental conditions.
2 – Chemical storage
Another excellent characteristic of EIA-coated fabrics is their resistance to different chemicals. The industry has strict standards when it comes to string harmful chemicals, but PVC/Ethylene Interpolymer Alloy meets all of them.
3 – Containment applications
Oil is one of the most corrosive chemicals and containing it in case of a spill is a huge challenge. Generally, materials with advanced chemical resistance are a suitable choice for oil containment because other materials simply don't work
EIA-coated materials exhibit high gloss and have the ability to withstand extreme chemical exposure. This makes them perfect for tough environmental applications such as oil booms and berms where strict containment control is mandatory.
4 – Consumer swimming gear
Given EIA's ability to perform in extremely harsh environments, you'd expect it to be unsuitable for recreational or consumer use, especially when children are involved. The reality, however, is different. EIA-coated materials are considered non-toxic and generally safe for use with children. You can use this material for floaties, life jackets, and other swimming gear for regular consumers.
5 – Any other situation where PVC is used
EIA offers similar performance characteristics as regular PVC while eliminating the latter's weaknesses. This means that it's an excellent replacement for most applications that use PVC or TPU coated materials. Generally, EIA offers performance improvements over regular PVC and reduces your costs if you replace TPU with it.
From EIA to PVC or any other coated fabric: Erez has a solution for you
When it comes to coated textile applications, the right material choice and the quality your supplier provides are among the primary determinants of your product's performance. With decades of experience in the coated textiles industry, Erez ensures that you get the best material for the job.
What sets Erez apart is its commitment to innovation. Only a handful of businesses maintain the technical know-how or staff to create new polymer alloys and test their applications. Erez has industry experts devoted to exceeding your expectations by delivering the best in every category through cutting-edge research and application development.
Interested in learning more about Erez's R&D capabilities and tailored solutions? Contact Erez today for a free consultation and take the first step towards solving your issue with a new product.
EIA-alloy coating is a copolymer vinyl alloy derived from common PVC. However, it is not simply PVC with additives – it is an entirely new polymer. Erez has used breakthrough polymer blending to create Erez ERcoat™, a uniquely strong EIA/PVC copolymer alloy that can stand up to the harshest conditions and containment needs.
Tough and Flexible
ERcoat™ is naturally flexible without plasticizers and has superior UV and abrasion resistance. When applied to tough, puncture-resistant base materials, you have technical textiles that provide a long service life and are ideal for most outdoor environmental and recreational applications. Erez ERcoat™ materials are thoroughly tested to ensure extreme resistance to abrasion, punctures, and a wide array of chemicals.
Boats
EIA-alloy-coated materials are waterproof and leakproof. You can count on them for excellent resistance to the harsh environmental exposure and handling in marine and fresh-water environments. Fenders and boats don't become sticky, brittle, or leak as quickly. This makes them ideal for boat applications, including ribs and rescue boats, rafts, dinghies, fenders, inflatable water games, pontoons, and kayaks. Top brands in the commercial and leisure boat industry have used Erez technical fabrics for over 30 years.
Flexible Storage Tanks
ERcoat™ textiles are outstanding in flexible tank and berm applications. They maintain their softness even after extended weather and chemical exposure. Erez ERcoat™ textiles are approved for primary and secondary containment of liquid foods and potable water, hydrocarbons, aggressive chemicals, wastewater, and other regulated substances. Plus, our new Erez Edge™ fully encapsulates seams making your tanks weep-proof as well.
Environmental Control
These same ERcoat™ textile features also make them exceptional performers in harsh environmental and chemical applications. They maintain their flexibility in extreme heat and cold and will not deteriorate from prolonged exposure to UV rays. This makes them perfect for applications such as oil booms, barriers, flood and spill protection, spill control, berm liners and secondary containment, and inflatable dams.
ERcoat™ Attributes
Erez's unique ERcoat™ EIA/PVC copolymer alloy coating offers excellent sealability and good adhesion to many substrates. EIA alloy coating is naturally flexible and provides excellent chemical resistance. All Erez products are glueable and weldable by HF and Hot Air.
Customized EIA alloy coating for Your Application
Few companies maintain the technical know-how or staff to create new polymer alloys and test their applications. But Erez has a full time staff and laboratory devoted to cutting edge research and application development. Our team can help you decide if ERcoat™ textiles are right for your applications. Call Erez today for a free consultation on how we can help you develop your new product or solve your product issues.