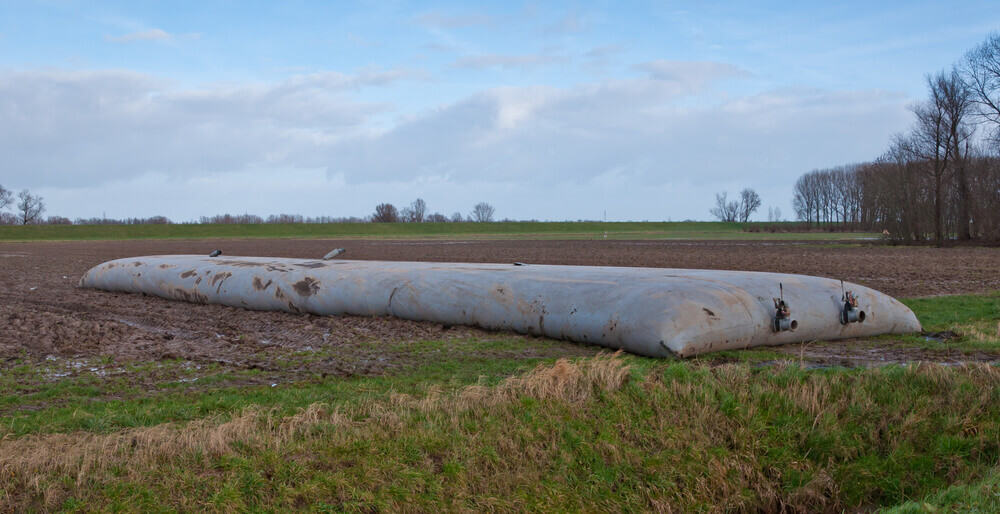 As any industrial practice grows in popularity it is only expected that we question the level of its environmental sustainability. The increasing rate of industrial use of flexitanks otherwise known as collapsible storage tanks or bladders, in a variety of different applications leads us to ask that very question. If you're unfamiliar with fleixtanks and what they are used for you may learn more here. As with any other product, there are a variety of factors that contribute to flexitanks environmental sustainability. In this article, we will provide six environmental advantages of collapsible storage tanks.
Low carbon footprint Flexitanks require a minimal amount of materials to build. Moreover, their extremely low weight to content ratio highly reduces emissions and energy consumption for transporting and handling. Both these factors contribute to flexitanks low CO2 footprint, which means they have a minimal effect on the environment in terms of energy required throughout their life cycle.
Multi-use Depending on the type, flexitanks can be reused multiple times, making them an efficient and environmentally sound choice for liquid storage. In some cases, like for use with potable water, the entire flexitank can be cut open, decontaminated, and rewelded together. This would impact the capacity of the flexitank, making it incrementally smaller, but will ensure that no microbes have proliferated the moist environment of a used flexitank.
Upcycle & Recyclable Even after a flexitank has reached the end of its useful life, it makes an excellent candidate for both upcycling for the manufacturing of second life products, as well as recycling as a resource for plastic. This way the waste is minimized, further contributing to flexitank's environmental sustainability.
Logistical efficiency Once a flexitank has been emptied, it folds up to a very small package and can be transported, handled and stored very easily and cost-efficiently. Moreover, the same is true for a filled flexitank, as it does not require any type of special housing, installation, building, or conditions to use.
Low labor requirements Flexitanks are very light and easy to handle structures. Both during production as well as to deploy and use, flexitanks require much less labor, manpower, and cost, compared to the handling of permanent rigid storage tanks and structures.
Efficient material usage Flexitank manufacturers utilize the comprehensive technical information available for coated textiles from reputable manufacturers like Erez. This way when designing flexitank products, they are able to use materials that offer the ideal strength to weight ratio, resulting in safe and cost-efficient flexitank products.