Wiefferink, a European leader in processing flexible synthetic materials, was approached by an entrepreneur to develop flexible storage tanks for drinking water at the 2012 London Olympic Games. Wiefferink had limited time to come up with a solution that would be suitable for governmental standards at the Olympics and that would reflect the large-scale and transitory nature of the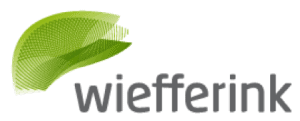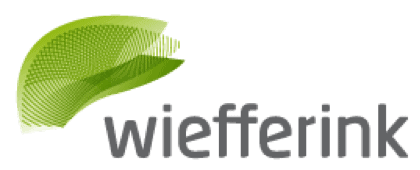 event.
About Wiefferink
Wiefferink B.V. focuses on processing flexible synthetic materials. They are one of the leading European specialists in manufacturing and marketing storage and covering solutions in flexible foil. Wiefferink has more than 60 years of experience in designing and manufacturing flexible solutions in strengthened foil and/or textiles, both nationally and internationally. The company aims to fulfill sustainable improvement and transformation of the environment both technically and visually.
The Challenges
An entrepreneur (Wiefferink's client) approached the company to provide temporary drinking water storage for the London Olympic Games. There was a short timeline, and Wiefferink needed a quick solution.
Challenge #1: International Standards
Wiefferink had experience in flexitanks for fuel, slurry, and chemicals, but never for potable water. They had to overcome two challenges in meeting the demands of the client. Their first challenge was that they needed a flexitank solution with WRAS approval so that they could connect to the public mains water supply.
The Water Regulations Advisory Scheme approval is an easy way to demonstrate compliance for material or water fitting. Any water fitting, which when installed, will carry or receive water from the public mains water supply in the UK, must comply with the Water Supply (Water Fittings) Regulations or Scottish Byelaws.  The requirements are that a water fitting should not cause waste, misuse, undue consumption or contamination of the water supply and must be 'of an appropriate quality and standard'.
Challenge #2: Sustainability
The second challenge they faced is that the Olympics is a large-scale event, so they needed a lot of flexitanks for a relatively short period of time. Because the Olympic games are recurring events, it would have been wasteful to dispose of the water tanks after only one use. Wiefferink wanted to provide a solution that would be able to be reused multiple times.
The Solutions
In searching for a supplier, Wiefferink discovered that EREZ would be a good fit to help them manufacture membranes for their flexitanks. EREZ answered their two major challenges:
Solution #1: The WRAS Approval
EREZ already had the WRAS approval for its textiles, and therefore, they were already producing textiles for the purpose of storing potable water. Receiving the WRAS approval can be a lengthy process, so this was efficient and extremely helpful that they already had the necessary approval.
Erez understood the urgency of the matter and made the production of the flexitank membranes their top priority. In order to meet the demands of Wiefferink's schedule, Erez ordered raw materials to be flown in by special air shipment.
Solution #2: A Unique Welding Technique 
Wiefferink knew that the flexitanks should be used more than once for multiple events, but that they had to be cleaned thoroughly after each year of use. Initially, they used a system of opening the flexitanks on one side and turning them inside out, then after cleaning, they would weld them closed in order to have them ready for gamma treatment. Each time they used this system, it reduced a small amount of the volume. Over time, they began using a different procedure wherein the flexitanks were operated on the top side. Due to the fantastic foil specifications, they could be welded closed again retaining the same volume. Erez foil was very much fit to perform this process, with the best welding technique for the textile to retain as much storage capacity as possible.
The process for reusing the tanks is significant, and the capacity of the tanks has to be stable during their lifespan. As a result of the new technique, Wiefferink was extremely satisfied with their end product. Even more importantly, the client was extremely successful. Not only was Wiefferink able to deliver their strong and reliable flexitanks for the Olympics, but they also helped their client find a reusable solution to significantly reduce cost and waste. They created a successful product that has become the most common temporary water supply solution for similar large-scale events.
The Results
From his suggestion, Wiefferink's client was able to build a successful company supplying flexitanks for drinking water storage. Since the 2012 London Olympics, Wiefferink has provided flexitanks for multiple large-scale sporting events, including the 2016 Rio Olympics, the World Cup, and other athletic championships. 
---
The Full Report on Flexible Storage Tanks
Want to read more about Flexible Storage Tanks? Erez has just launched the Ultimate Guide to Flexitanks Manufacturing, available now by clicking the link below: