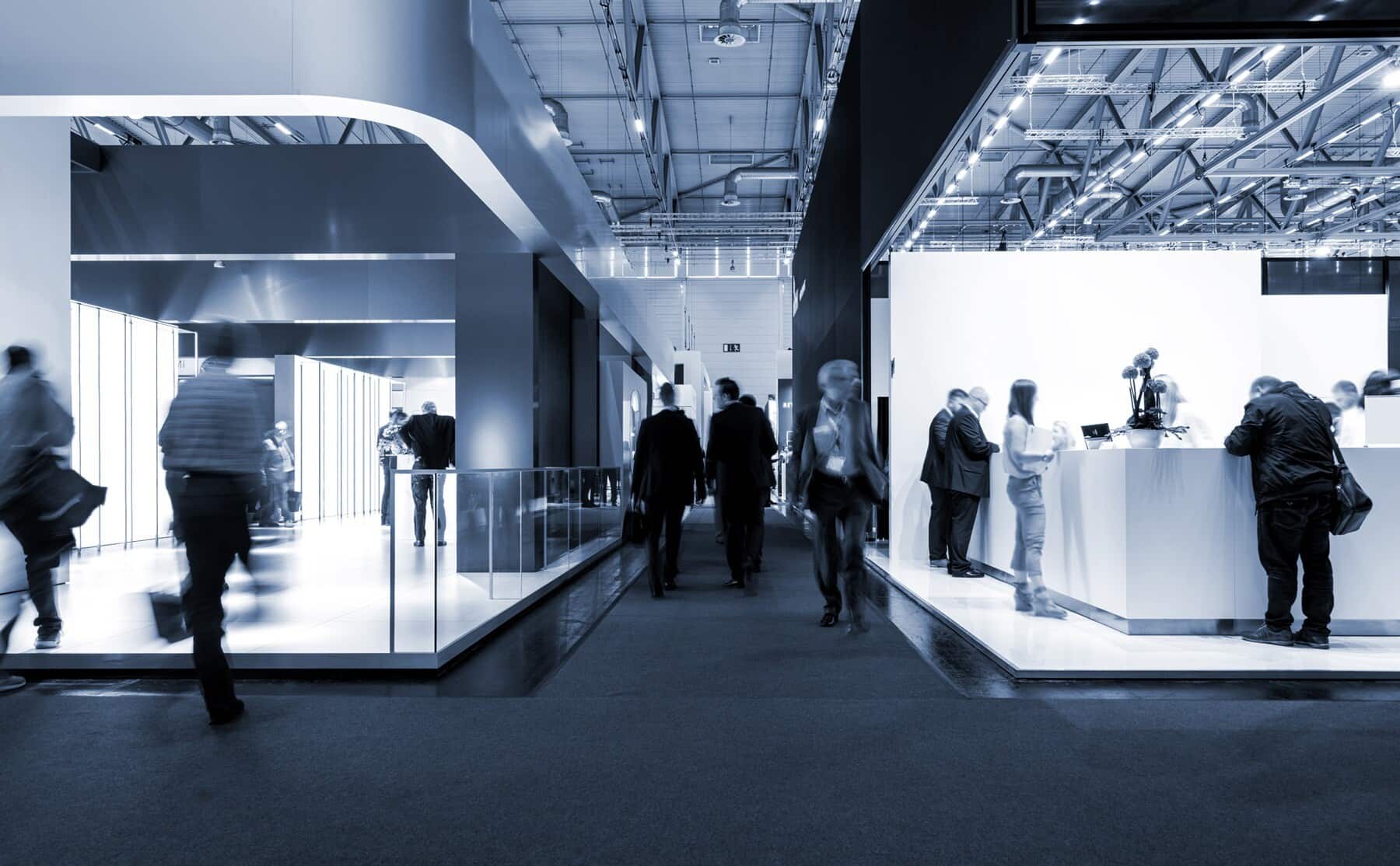 Techtextil2019 is a leading international trade fair for technical textiles and nonwovens, taking place in Frankfurt from 14 to 17 of May 2019. This international exhibition hosts more than 1,400 technical textiles companies of all sizes and from the industry's entire spectrum. Manufacturers showcase products to more than 33,000 visitors, for a full range of applications including architecture, automotive, construction, hazard protection, sports, marine, industrial and smart composite fabrics.
The trends to watch at Techtextil2019, are heavily influenced by two main driving factors: first, the current needs of the world from the technical textile industry; second, the new and innovative materials available today that will shape tomorrow's technical textiles products & applications.  
Beginning with the needs of the world, technical textiles service a wide array of applications such as marine industry, environmental control, industrial, and architectural applications. However, a big driving factor is that large scale events have become a frequent occurrence in the modern world. Sporting, competition, and musical events are positive examples, while natural disasters, migrants or refugee camps, and wars are at the other side of the spectrum. Either way, technical textiles trends will also revolve around applications tending to those situations, such as rapid deployment shelters, as well as flexible tanks for storing fluids like drinkable water and fuel.
On to the innovation sector, the trends to watch are in lock step with recently developed technologies that branch out to a wide array of technical textiles applications, enabling the creation of new and exciting products. Some notable examples would be technical textiles with increased durability, smart textiles, and new textiles with advanced retro-reflective properties.
Trends to Watch
New trends in technical textiles industry run the gamut regarding their applications, as innovative properties are continuously introduced. Following are some notable examples that are predicted to influence and shape the industry's trends in Techtextil2019.
Smart Fabrics
According to the United Nations, the percentage of the world's population living in dense urban areas will nearly reach 70 percent by 2050. Techtextil2019 will be presenting examples of textile applications for facing the challenges posed by this increase, such as smart composite fabrics for functional clothing, health, and fitness applications.
Environmental Sustainability
Environmental concerns are increasingly important to today's consumers, governments, and employees. That's why Techtextil2019 will also be focusing on sustainability, recycling or reusing scrap textile materials. Moreover, trends regarding textiles with improved physical and chemical properties will emerge. These enable for easier and more cost effective recycling processes, providing increased material environmental sustainability compared to more traditional textile materials.
Advanced Durability
With the Personal Protective Equipment and Marine Safety being large sectors of technical textiles applications, trends of products with advanced properties for servicing such sectors are sure to emerge. Most important trends regarding advanced durability will include:
Increased fire resistance:

For manufacturing lighter personal protective equipment with improved performance.

Resistance to the elements:

Textiles with increased resistance to sea water and salt, along with resistance to exposure to direct sunlight and UV rays. These technical textiles are used in a vast array of applications, for example to improve and extend the capabilities and service life of products in Marine Safety applications.
Large Scale Events & First Response
As prefaced, Techtextil2019 trends are sure to include applications for first response, emergencies and large scale events, including:
Flexible storage tanks:

Designed for safe storage of liquids such as drinkable water, fuels, wastewater, fire extinguishing water, and chemicals or buffers for industrial use. Flexible tanks are safe and durable, making storage of liquids possible in challenging locations and circumstances. Erez offers specialized technical textiles for a range of flexible storage tank applications, for example

TPU 2058 for drinking water and TPU 2180 for liquid fuel storage

with NSF6 and WRAS certification.

Rapid deployment shelters & tent structures:

Used in disaster relief efforts and military applications, they provide shelter and enable sustaining vital operations in physically demanding environments. Trends will involve textiles for inflatable tents, fast erecting shelters, and rapid deployment military shelters.
Advanced Retro-reflective Technologies
A trend to watch in Techtextil2019 is Glowspot: a game-changing technology for manufacturing retro-reflective technical textiles. Glowspot enables the construction of fabrics with large fully retro-reflective surfaces that are 5 times more reflective than the same products without the technology. Moreover, it can be used with any type of technical fabric or textile composite, without altering the farbic's original properties, offering limitless application options. This way instead of just manufacturing products with small reflective details, Glowspot opens up the possibility of manufacturing durable, fully reflective products for marine, shelter, personal protective equipment and environmental control industries.
Will you be at TECHTEXTIL 2019 ? We're looking forward to seeing you!