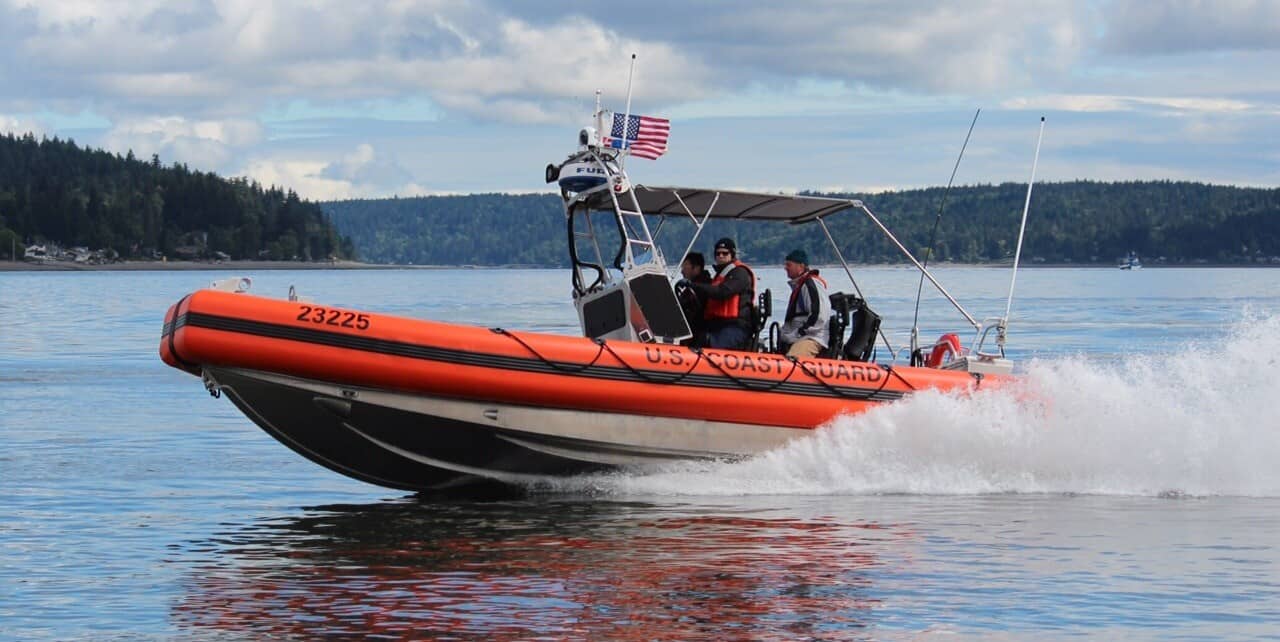 The current state of the coated technical textiles market in the US is very positive, which is due to several converging factors. For one, the increased rate of US GDP and the overall optimistic state of the US economy have positively affected the coated textile market as well. Moreover, the US government has announced "The Bipartisan Budget Act", an act which secures financial infusions to the military and infrastructure sectors, two of the largest consumers for coated technical textiles in the US.
However, apart from those general factors, there are two specific industries that are projected to play a role in US's coated technical textile market: the steadily increasing US boating sector and the emerging market of mass emergency soft shelters.
Boating Industry
The US boating industry has been steadily increasing and has reached its highest peak in the last decade, according to the US's National Marine Manufacturers Association. From leisure to commercial boats, the boating sector utilizes coated technical textiles for a wide range of applications.
RIBs (Rigid Inflatable Boats)
A variety of coated technical textiles are used in the construction and manufacturing of RIBs, such as ERcoat™ (EVA/PVC copolymer alloy), due to its welding properties, long service life, as well as excellent UV and harsh weather conditions resistance.
Small recreational boats
This category includes smaller sized inflatable recreational boats, such as white water or river rafts and inflatable kayaks. Such products are wholly dependent on coated technical textiles, since more than 80% of their construction is made using such materials.
Commercial & Military boats
Coated technical textiles such as REZcoat™, a TPU-coated technical textile, are also used in the construction of sails for sailing boats and sun shades for recreational or military boats.
Emergency Soft Shelters
The combination of the development of US coast and the increase of hurricane damage in recent years, have raised US public's overall awareness regarding the need for mass emergency situations preparedness. This awareness has led to US government bodies such as the Public Health Service's "Readiness and Deployment Operations Group (RedDOG)" and "USPHS Response Teams" to consider the use of emergency soft shelters.
An increasingly important part of the deployment and response team's job in a mass emergency situation, is the use of emergency soft shelters, otherwise known as fast deployment structures. These structures are in essence multifunctional tents that can be deployed rapidly when required, meeting the various housing needs in cases of emergency crisis management situations. Such needs include medical aid areas, emergency shelters for civilians and aid provisions storage areas.
Specialized emergency soft shelters exist that also include the deployment of protective barriers that provide personnel explosion and chemical protection in case of such attacks, although they are less common than conventional emergency soft shelters.
Your specialized coated textiles partner for the US
The US coated technical textile industry is expanding, from established uses in infrastructure to expanded military applications. Coated technical textiles can provide a variety of solutions to incredibly diverse applications, and you need the support of a partner with the required experience, infrastructure and expertise.
Erez is proud to be exhibiting at IFAI Expo in Dallas, Texas, from October 16-18, 2018. We'll be showcasing our newest technologies and new applications of our tried and tested coated technical textiles as well. Will you be at IFAI Expo? Reach out now to set up a meeting in advance of the show. Stay ahead of the trends – we'll work together with you to ensure your products exceed every expectation.