---
---

At EREZ we look for solutions that work best for the People, the Planet and the Profit (companies) involved. EREZ believes that practicing and promoting sustainability is right for our world, our people, and our profits. A central principle of our operation is to invest in sustainability measures in our factory, our customers' facilities, among our employees, and to minimize environmental impact from technical textiles.
---
---
OUR INNOVATIVE APPROACH
Contrary to the widespread claim that recycling is preferable to reuse, we at EREZ claim the opposite is true in the field of coated textile.
Recycling waste materials may be the most viable sustainability efforts in a company. Efforts in this area are easily measured and marketed to meet consumer and regulatory demand. For coated textile manufacturers, however, chemical recycling of scrap materials of coated textile is expensive, suffers from logistical issues, and a lack of process flexibility. This makes recycling expensive at minimum, and impossible most of the time.
---
---
Reusing material avoids the costs and energy consumption of the recycling processes and substantially increases the material's life span. This usually makes reuse more cost effective and environmentally sound than recycling. In fact, scraps can be gainfully shipped internationally for reuse in many different applications.
There are a variety of business and life-style products that can be created from high-quality manufacturing scraps and non-standard material, as well as from coated textiles that have already completed their first product lifecycle. The used or scrap textiles are made into secondary products.
---
---
For EREZ, creating a sustainable EOL for coated textiles has been a top priority for many years. We at EREZ encourage and educate our customers to reuse EREZ's products and we provide help and advice on this matter.
At EREZ, 100% of our textile scraps are sold to our partner companies- manufacturers globally who specialize in coated textile reuse, and who take coated textiles at the end of their product life cycle and repurpose them into a wide range of second-life products
---
---
COMMUNITY
Commitment to people is a natural element of our ethos. At EREZ, we are not only deeply involved in the community, we are a community-owned business. EREZ is part of a kibbutz, an agricultural collective community, and is owned by the kibbutz members. This gives everyone at EREZ a personal stake and an obligation to ensure the success of the business. No matter what their role is— everyone is personally invested in the community mentality. And, everyone receives the same high level of personal support from EREZ, as well.
FACTORY
EREZ is actively investing in technology and research to move us toward lower environmental impacts, energy use reduction, and textile life-span increases. Some of our current goals include: Switching to 100% natural or clean sourced electricity, controling our electricity used by Installing power meters and Reducing potential waste generated by day-to-day factory operation including the by-products of production, by-products of shipping, delivery, packaging, and other elements of factory operation.
PRODUCT LIFECYCLE
We work to produce the highest quality products that will last for years, reducing the need for endless production, minimizing the amount of new coated textiles that are introduced into the environment and also reducing the creation of waste products in our industry. Some of the measures that we are already working toward include
Global Standards and Certifications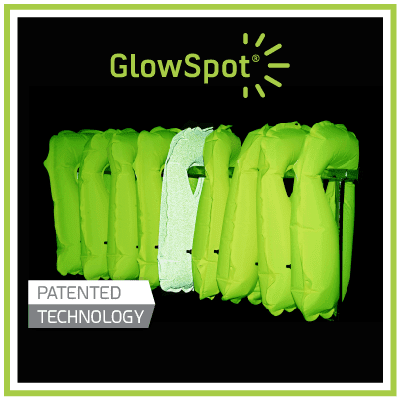 ---
The Brightest New Breakthrough in Safety Textiles
Stay ahead of the trends and learn about new technologies from our experts.
learn more
---
Free Consultation
---
REQUEST AN EXPERT REVIEW FOR YOUR PRODUCT SPECIFICATIONS
Learn how implementing new technology can increase ROI in your company.
SCHEDULE YOUR EXPERT REVIEW