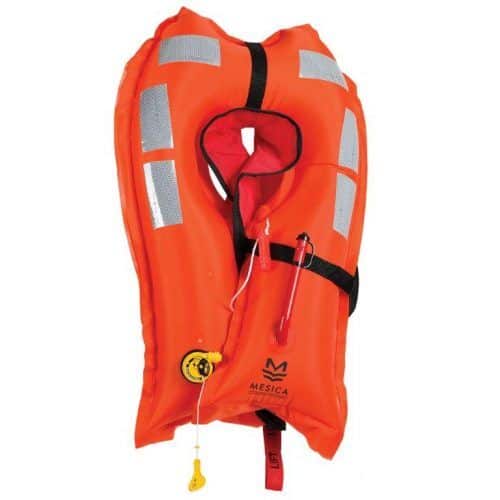 Sourcing coated textiles for your marine products means you're certainly considering different companies and potentially considering different varieties of coatings that are applicable to your end product. While you probably have a good idea exactly what you want, here are five questions you should consider to make sure your product will work as desired and the marine fabric supplier is the right one for you.
Do You Test Fabric to International Standards?
A central concern for any marine product manufacturer is safety and reliability. Additionally, from a business development perspective, many manufacturers are already exporting their products internationally or have this goal in mind for future growth. There are a number of different bodies that set these standards and if you have any plans for international growth, your product may need to comply with more than one of these standards. Working with a supplier that already works with multiple certifying bodies and holds multiple standards means you're most likely to get a quick quote and a consistent product that you're confident will work.
How Quickly Do You Respond to Quality Concerns?
While every coated textile supplier aims to manufacture to a consistent standard, as with any manufacturing process, there is a rare occasion where a customer has concerns over the quality of a particular batch. It's important to know how a business handles these quality concerns and how quickly they turn around an answer. Look for an in-house lab that can handle most common tests, relationships with outside labs to help with more complex issues, and a willingness to work together to resolve issues. It's also a good idea if the supplier keeps a sample of each batch in house so, if an issue does arise, they can begin testing immediately.

What are Your Lead Times?
Different end products have different demand schedules and knowing your supplier's lead time is key to keeping your product in stock. Make sure you ask any potential supplier if they have local warehouses or if every product will need to travel from a distance. At Erez, we have constant stock in four continents and local logistics teams to coordinate efficient delivery. As the demand for your product expands and contracts, having a good understanding of your lead time and your supplier's production and delivery process will ensure you can meet demand.

When Will I Take Ownership?
In business, you either take ownership of the product when it leaves the supplier's or when it arrives at your door. The question here is who is responsible for problems or defects in transit. While this is a term that will depend on your business, the location, and more details, it's important to be clear up front when exactly you're taking ownership of the material.
Choosing the right marine fabric supplier for your project means asking a lot of questions. You want to ensure you get not only the quality of fabric and the right terms of the agreement, but a company that will work with you every step of the way to keep the relationship strong. At Erez, we believe in innovative products delivered with consistent quality and working with our clients to help them build a safer future. To further educate yourself on the marine fabric industry, check out our 2018 Technology Update for Marine Safety Textiles.