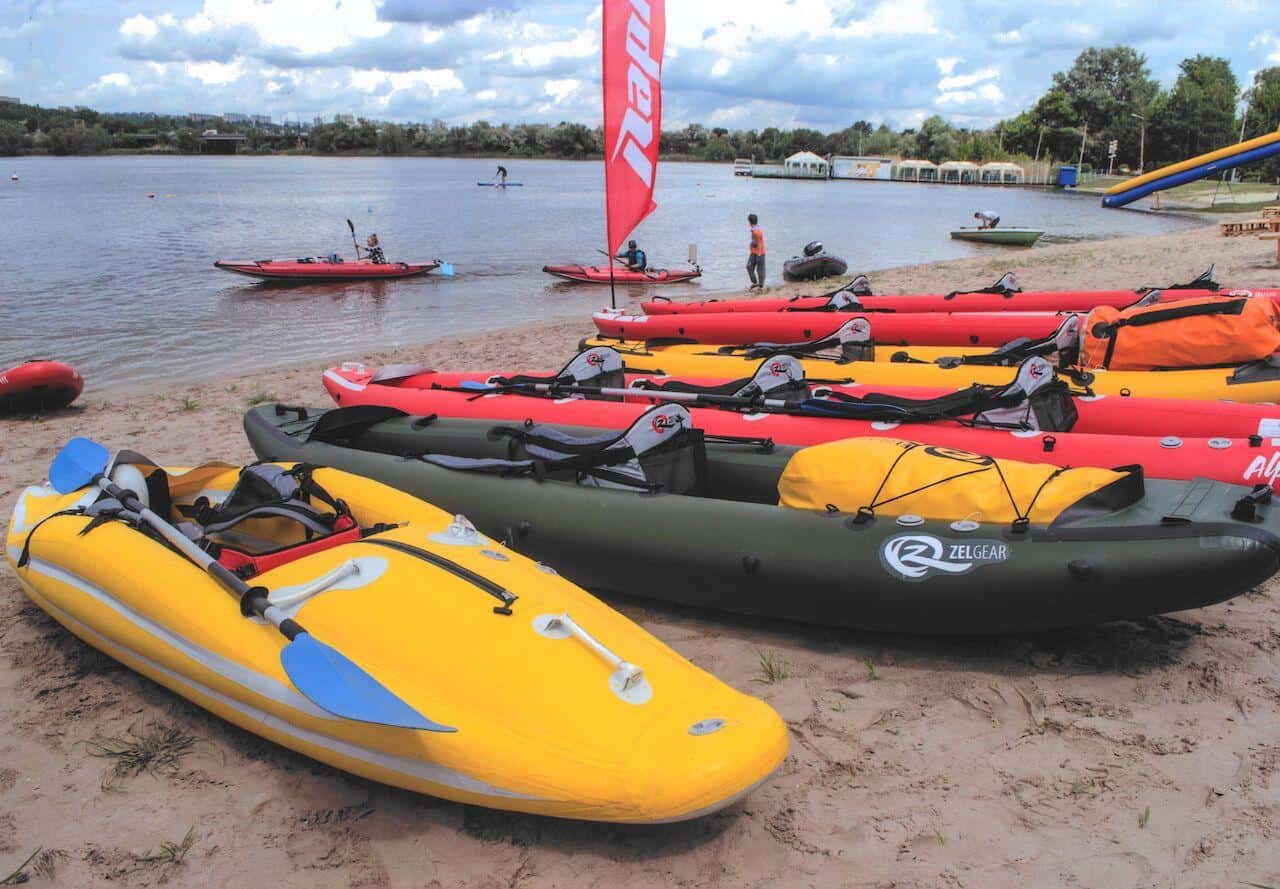 Almost any time spent on the water is time well spent. But sometimes adding the right inflatable boat accessories can take your experience to the next level.
Inflatable boat accessories can be anything from electronic gadgets to safety gear to stylish necessities. If you're thinking about what improvements you can make to your boat for 2021, check out these top 10 accessories loved by guides and enthusiasts alike.
There's nothing more important than returning home safely after a day on the water. With these ultra-reflective life jackets from SpinLock, you can protect yourself while looking stylish at the same time. SpinLock life jackets use highly visible Glowspot fabric, which increases your chances of being spotted quickly in the water. Plus, you can choose between an ultralight life jacket or options with harnesses or inflatable tubes for extreme conditions.
Having dry bags you can rely on to keep your gear dry can completely change the way you approach boating. Without having to worry about a rogue wave soaking all your gear, you can feel free to bring electronics, dry clothes, and more. These dry bags from Sotar are available in a wide variety of sizes and colors, and they're nearly impervious to water and punctures.
The ThrowRaft is an incredibly compact Type IV flotation device that, simply put, every boater should have onboard. This device uses just one-tenth the space of a traditional ring buoy when it's stored away on board. It inflates in seconds and it's reusable for as many rescues as you need. Of course, the ThrowRaft is fully Coast Guard approved and can replace another required Type IV PFD on your boat.
These compact, portable lift bags from ARK are ideal for lifting any heavy object from the seafloor to the surface. They're the perfect accessory if you want to recover gear that went overboard or use your boat for salvage operations. ARK lift bags have a single webbing attachment point and are made with heavy-duty PVC.
The Super Pad is the most comfortable bed you'll ever sleep on between days on the water. This self-inflating air pad is 78" long and made with 2"-thick high-density foam. That's thick enough to prevent your hips and shoulders from sinking into the ground. Plus, the Super Pad holds up fairly well against small punctures like those from cactus needles.
It's essential to keep your inflatable boat's tube in top shape, no matter what happens during your trip. That's why Vanguard Marine makes a wide variety of tube support accessories that you can keep on deck at all times. You'll find tube fabric, strake, cleats, towing eyes, handholds, valves, and more to customize and repair your boat's tube.
For anglers, your life jacket needs to do more than just keep you afloat in the water. It also needs to hold all of your lures and gear so that they're always at hand. The Chinook PFD from Incept does just that, with seven front pockets to organize everything you might need on the water. It also features a mesh lower back panel that's perfect for warm weather and eight adjustment points so that you can dial in the perfect fit.
Proper care can go a long way towards preventing punctures and blowouts in your raft or inflatable boat. But when a leak does happen, this simple repair kit from Maravia makes it easy to salvage your outing. The kit includes enough fabric to coat a 10-inch by 15-inch blowout. It's also fairly small, so it stows away easily in any compartment on your boat.
9. 
Marine Pool Boating Apparel
A well thought out outfit can make all the difference when you're headed out on your next water adventure. If you're looking for where to turn for taking your boat attire to the next level, we suggest checking out Marine Pool.
Conclusion
The world's best inflatable boat brands rely on Erez to produce high-quality textiles that can stand up to any maritime conditions. This gives us a strong understanding of the demands that boaters face and the accessories that can make a day on the water safer and more enjoyable. Our ultimate goal is to serve you and the entire inflatable boating community.