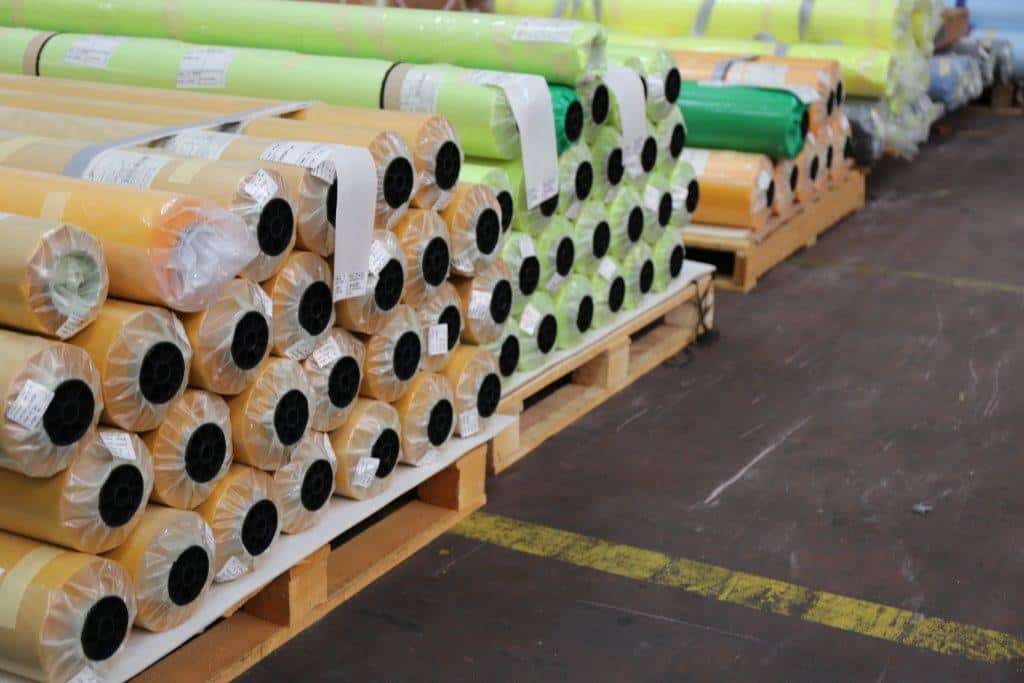 Did you know that nearly all thermoplastics can be welded without difficulty? When it comes to joining two fabrics together – you have to make sure you are choosing the right method to do so.
As a general rule, only identical thermoplastic materials can be welded homogeneously. But what else do you need to know if you wish to make sure that you are going the right way? In this article, we put together a checklist for you to refer to when considering the best bonding method for your production:
Materials and Factors Influencing Weldability
The major categories of material construction of thermoplastic textiles and films are: wovens, nonwovens, knits, films, coated materials, and laminates. Each category has different factors that influence their relative weldability[1].
Wovens:
Textiles formed by the regular interweaving of filaments or yarns.
Factors Influencing Weldability: Yarn density, thermoplastic content, tightness of weave, uniformity of material thickness. Weld strength may vary according to the orientation of yarns or filaments.
 Nonwovens:
Textiles formed by bonding and/or interlocking fibers, yarns, or filaments by mechanical, thermal, or chemical means.
Factors Influencing Weldability: Uniformity of material thickness and thermoplastic content. Random orientation of fibers gives nonwovens excellent strength.
Knits:
Textiles formed by interconnecting continuous loops of filaments or yarns.
Factors Influencing Weldability: Style of knit, thermoplastic content, and elasticity of construction.
Films:
Thermoplastic material that has been cast, extruded or blown into a film, generally under 0.010″ (0.254 mm) thick.
Factors Influencing Weldability: Film thickness (at least 0.0005″ [0.013 mm] thick), density, and thermoplastic type.
Coated Materials:
Textiles covered with a layer of thermoplastic, such as PVC, polypropylene , urethane and alloys .
Factors Influencing Weldability: Coating material, thickness, and substrate characteristics.
Laminates:
Textiles and films consisting of two or more layers in a sandwich form.
Factors Influencing Weldability: Thermoplastic type and content.
Regardless of the material, to ensure successful welding, the faying surface should be at least 65% thermoplastic content (minimum) and of a uniform thickness. Usually, these conditions are easily met in the technical textile industry.
For more information on welding techniques that are right for your application, download the Erez Ultimate Guide to Welding Coated Technical Textiles.