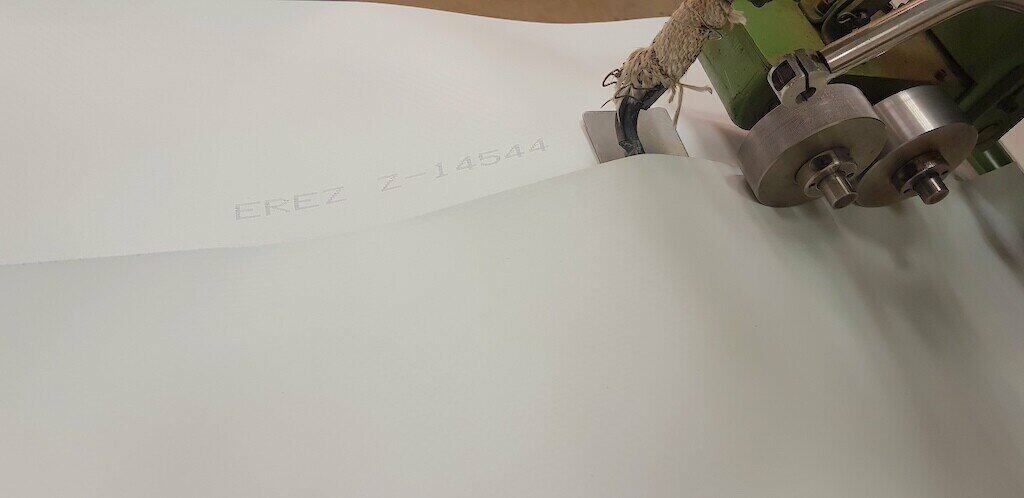 Manufacturers of products made of coated fabrics and materials in the technical textile industry need to be informed of the various technologies and their relative advantages and disadvantages for their specific applications. Welding for coated fabric is a widely used form of material joining that must be looked at very carefully.
In this article, we take a look at the significant production advantages of welding for coated fabric and the important factors for manufacturers to consider when calculating return on investment. 
Welding Considerations
With technical textiles, the differences between brands, coatings, composition, textures, and environmental factors mean that each material and environment require a different combination of speed, temperature, and pressure to achieve a good weld. Always obtain a product data brief from the fabric manufacturer to help find the appropriate welding parameters and minimize the number of test welds required.
Weld Type
Most thermoplastic-coated textiles are easily weldable by nearly any method. So, when companies consider welding options for their technical textile operations, most often it is the application that will determine which type of weld process to use. Some methods cannot accommodate curves, some are faster than others, and some produce more reliable leak-proof seals. In addition, most manufacturers are typically trying to reduce labor costs while speeding up production. They also seek to improve quality. Features of some welding machines like material tables, cutters, and installations in line with current production operations can help with these issues.
Welding Machine Dimensions
Most welding machines are relatively small in size—about that of a sewing machine. So, if you have limited space on your production floor it shouldn't be too challenging for the machine to find its place. If the right welding machine for your application is a hot air welder, those even come handheld. The point of the weld is usually readily visible. If the machine does not have a material table, one or two additional workers may be needed to guide the material during the process. When it comes to automated installations, however, a much much larger amount of floor space is required.
Infrastructure
Most welding machines do not require any special infrastructure and are world-power-friendly. That said, some types of welding may require ventilation or protection for workers close to an operating machine, e.g., HF welders. Many HF welders come with a shield for the radio wave generator that helps with human exposure issues.
Training
Most thermoplastic welding is easy and straightforward, especially once the welder is set up for its intended use. Usually, one day is sufficient to cover most of what operators need to know. A few hours of practice will give operators a chance to learn the nuances of the process and get them on the production line. Welding machine manufacturers will provide free training on their machines at your location. 
Training usually covers the technology and how it is applied, including:
Review of the machine parts

Start-up and welding, settings, and review of how the heat source, pressure and time affect the welding results

Tools and the connection between the heat source and welding surface, if any

Any software

Material handling

Quality testing

Work environment and safety

Basic machine care and maintenance

Troubleshooting, adjustments, and repair
Welding – What is the Return On Investment 
Finally, companies may consider ROI when investing in welding. ROI is typically determined by the speed of production and the amount of labor required.  As product lines are diverse and the technologies are different,  it is impossible to set expectations here. However, due to the relatively low cost of welding machines, manufacturers often see favorable returns in short periods of time. For instance, hot air welding, especially in an automated format, is the fastest welding technology available in the world. Most purchasers of this type of welder will pay off their machines in under 18 months.
Erez – Technical Textiles and Support
Erez textile coatings are light, yet stable, with superior welding advantages. And our dedicated research laboratory is constantly pioneering new breakthroughs in polymer blending. With over 30 years in the business, Erez has an extensive collection of formulas in stock. But if needed, our research team is ready to formulate custom coatings to meet specific needs. Plus, we specialize in small batch runs.