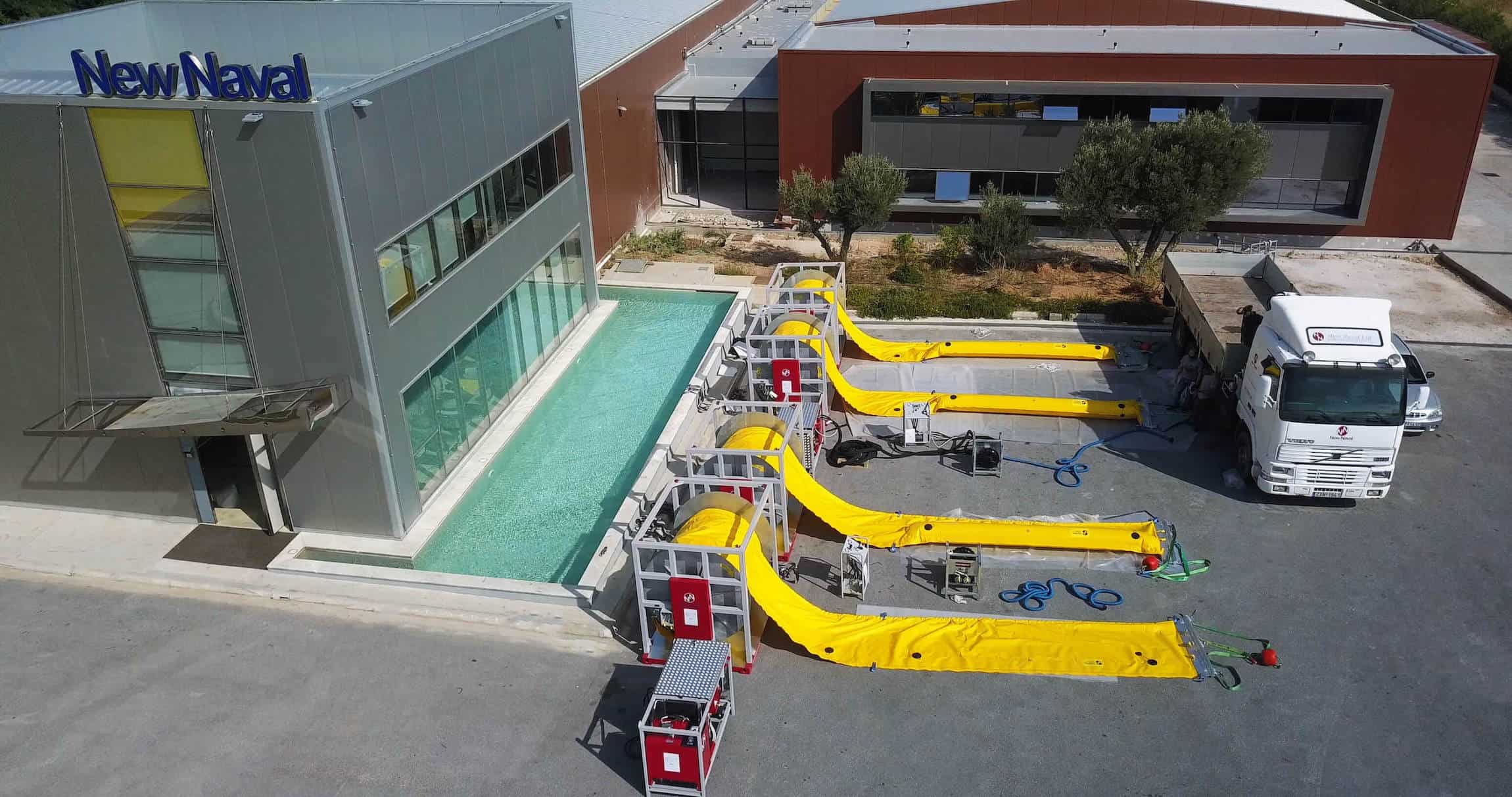 Oil spills can be catastrophic events with far-reaching detrimental effects on the environment.
Dealing with oil spills on land is a difficult task, but it's a different story when it comes to spills in a marine environment. Each facility or client can have several different requirements depending on the location, the prevailing weather conditions in the area and the associated spill risks.
Responsibilities of coastal or offshore facilities such as shoreline industries, drilling operators or oil rigs, oil terminals, ports, refineries, and others require high levels of preventive measures and preparedness. Keeping stock of necessary equipment that is ready to be mobilized is not only necessary but also compulsory as per National and International regulations and Conventions.
Much of the challenge falls on the manufacturers tasked with supplying such facilities with oil spill response equipment. The equipment manufacturers must be reliable and flexible to address any specific requirement arising from the local conditions of each facility and their risk assessments and contingency plans.
In this case study, we take a look at how New Naval an equipment manufacturer relies on Erez to succeed in this environment.
Client Profile
New Naval has been operating within the industry for the last 40 years. New Naval aims to preserve and protect the marine environment by offering a wide range of products including Containment booms, Sorbents, oil recovery equipment, temporary storage equipment, Silt screens, Jellyfish and Marine litter booms etc.
New Naval also incorporates related training services via an accredited state-of-the-art institute (NGP Training Center), where well know global experts deliver courses and seminars in a number of languages such as English, Greek, Arabic, French, Portuguese, Hindi and Spanish. New Naval has managed to continuously improve its products and operations through its dedication towards R&D, innovation and collaboration.
A Challenging but Repeated Story
New Naval recently reached out to Erez (as done many times before) in order to discuss specific requirements of a unique RFQ.
The application demanded a different standard of textiles than the typical options in the market. This required EREZ to quickly adjust one of their standard textiles in order to meet the standards and specifications set by the client and revert with a technical proposed solution. This happened within a very short, tight deadline and without losing the cost–efficiency element, that provides competitiveness to New Naval's products.
Most textile suppliers are not very flexible or responsive in such cases and usually prefer to stick to their existing range of products. In some cases, these solutions have to be provided over overloaded periods or even holidays, as weekends, public holidays or busy periods are never synchronized between all stakeholders. Fast response, well-established communications are integral and crucial when it comes to the prompt preparation of a technical and commercial proposal for a tender or an RFQ.
All the above can make the difference between a truly useful textile supplier from anyone else. The difference is tremendous when the supplier becomes a partner who works closely with the equipment manufacturer to deliver the absolute best solution for a project. The result is a win-win situation where all parties are satisfied, including the end-user that gets his desired product at an acceptable cost and a short timeframe.
The EREZ Solution
Erez has managed to not only accomplish but excel at all the requirements. Our relationship with New Naval is built within the fundamentals of Erez's business model. Not only is environmental protection among our organization's core values, but we strive to provide transparent communications and work to be as cooperative as possible.
Erez was fully equipped to understand and meet New Naval's technical requirements while providing the most cost-effective solutions. Erez delivers customized resin coating, customized colors, lengths, and widths and provides a fabric with the required specifications as set by any end-user or client. These combinations let Erez deliver a fabric that met the exact properties needed by New Naval for application in terms of abrasion resistance, tensile strength, chemical resistance, etc. Furthermore, Erez has built its reputation on good quality materials and fast delivery times. This was evident in our dealing with New Naval as well.
A Success Story
One of the many success stories resulting from the collaboration between Erez and New Naval is a project recently delivered to an oil refinery. New Naval was approached by the client in order to design and manufacture a custom-made containment tank made with a berm liner. The purpose of this tank was to contain any accidental leak or spill that might occur during loading and unloading lorries of fuels during transfer operations.
The client provided minimal data to work with which was dimensions of the required containment surface/area and the volume estimation of a potential leak. The challenge was not only on how to provide a technically sound and heavy-duty end product but also on how to provide this at a reasonable cost for the client.  New Naval had to define the technical necessities and reached out to Erez for insight and support.
Erez proved to be a resourceful partner in determining the technical requirements and then delivering top-quality materials at a cost that allowed New Naval to manufacture an end product meeting client's budget expectations.
The following were the most significant requirements identified:
High tensile and abrasion resistance to accommodate trucks movement and load
Resistance against deterioration from hydrocarbons' exposure
UV resistance to deal with prolonged exposure to the sun
It was based on these operational requirements that Erez determined the best textile to use. The proposal set by New Naval was compliant with the requirements set out by the oil refinery and was successfully implemented and delivered to the client. The solution by Erez worked seamlessly with New Naval's operations. The stamp of our quality on the product has ensured successful results in facing harsh conditions over an extended period of time.